La Wizards ha appena rilasciato la seconda anteprima di Tales of the Yawning Portal, il prossimo supplemento per D&D 5e in uscita il 4 Aprile 2017.
Questo manuale raccoglierà 7 Avventure basate su un altrettanto numero di Dungeon, alcuni dei quali sono tratti da alcune delle Avventure più iconiche dell'intera storia di D&D. Tales from the Yawning Portal, insomma, fornisce diverse piccole avventure che possono consentire al DM di portare i personaggi dal 1° al 15° livello, oppure che possono essere utilizzate separatamente come brevi parentesi all'interno delle Avventure più lunghe, o come aggancio tra queste ultime
Questa nuova anteprima presenta le prime 2 pagine dell'Avventura The Sunless Citadel (la Cittadella Senza Sole).
Potete trovare la versione PDF dell'anteprima qui:
http://media.wizards.com/2017/dnd/downloads/TYP_SCIntro0313.pdf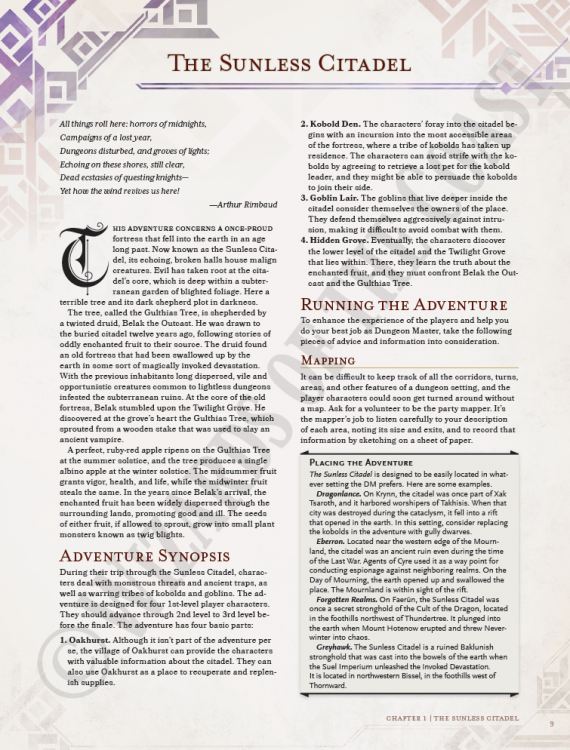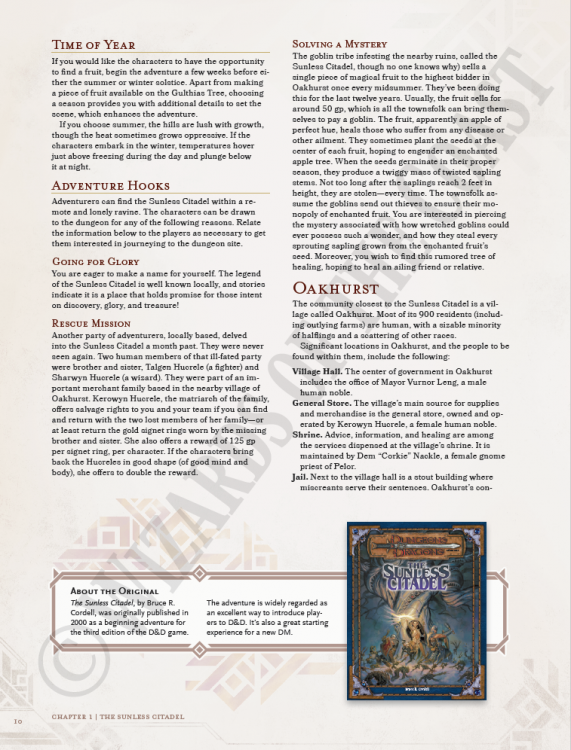 ---