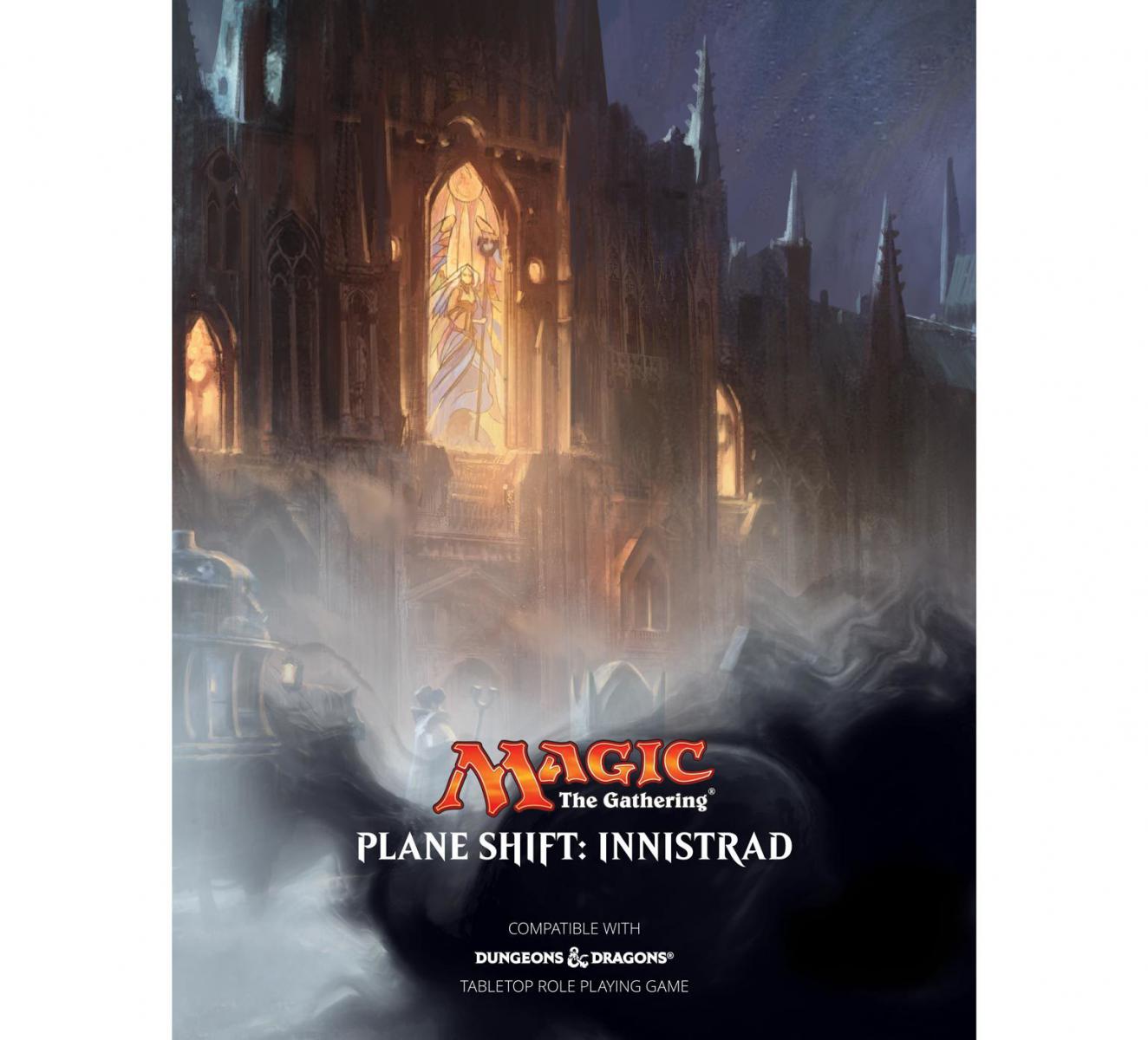 Annunciamo Plane Shift: Innistrad
Di James Wyatt

Quando Plane Shift: Zendikar vide la luce il gioco e la storia di Magic: The Gathering si era già spostato da Zendikar per cominciare la storia di Shadows over Innistrad. Avevo appena finito di scrivere The Art of Magic: The Gathering—Innistrad quando Curse of Strahd, un'avventura a tema horror per Dungeons & Dragons, ha raggiunto gli scaffali. Tutto questo ha significato che mi sono dedicato quasi subito all'opera successiva, Plane Shift: Innistrad!

 
Plane Shift: Innistrad - Download
Il punto di partenza per questo documento è stato The Art of Magic: The Gathering—Innistrad. Considerate quell'opera come una risorsa utile per creare la vostra campagna in Innistrad, ma non strettamente necessario. Potete trovare molte informazioni su Innistrad nella sua pagina del piano ). Questo documento è pensato per aiutarvi a trasformare gli agganci e le idee di storia del libro in una risorsa per la vostra campagna apportando cambiamenti minimi alle regole della quinta edizione di D&D.
D&D usa un sistema di regole flessibile, creato per modellare ogni genere di mondo di fantasia. Il sistema magico di D&D non comprende cinque colori di mana o l'aumento della potenza degli incantesimi, ma l'obiettivo non è replicare l'esperienza di giocare a Magic in un gioco di ruolo. L'obiettivo è di entrare nei mondi di Magic con un'ottica nuova e diversa, attraverso le lenti delle regole di D&D.
Questo documento fornisce inoltre linee guide per adattare l'avventura Curse of Strahd, ambientandola ad Innistrad. Con un minimo di improvvisazione creativa questi consigli dovrebbero spianarvi la strada.
----------------------------------------------------------------------------------------------------------------------
Le meccaniche di gioco di questo supplemento sono utilizzabili nella vostra campagna di D&D ma non sono completamente temprate dai playtest e dalle iterazioni di design. Per tali ragioni il materiale in questo supplemento non è legale negli eventi D&D Organized Play.
---
News type: Cosa c'è di nuovo in DnD
---