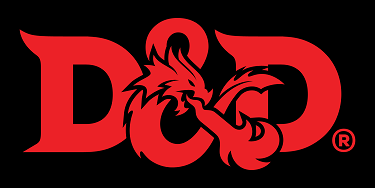 Diamo assieme uno sguardo alla grafica del logo di D&D 5E.
Dungeons & Dragons ha deciso di aggiornare il suo logo quando è uscita l'ultima revisione delle regole. Questo nuovo logo di D&D ci accompagnerà nel corso della Quinta Edizione del gioco di ruolo più celebre del mondo. Questo logo si lascia alle spalle le lettere e finiture medievali e un pò da cartoni delle precedenti versioni e, seguendo le tendenze più recenti, è stato ripulito per ottenere un disegno più netto e pulito, che però mantiene al contempo stile a sufficienza per collegarsi al tema fantasy del prodotto.

L'aspetto più interessante del nuovo logo comunque non sono le parole: è l'ampersand (la cosiddetta "e commerciale") presente tra di esse. Secondo il sito Brand New, la casa editrice Wizards of the Coast ha impiegato un team esterno di designer per la creazione della sola ampersand, mentre la casa madre, la Hasbro, si è occupata delle parole. Il risultato è l'intrigante trasformazione del simbolo in un drago arrotolato che sputa fuoco - un pezzo forte decisamente appropriato a stare nel mezzo del logo di questo gioco.
Sfortunatamente, secondo quanto affermato da Brand New, pare che la Hasbro abbia preso una proposta molto classica e lineare del drago-ampersand creata dal team esterno e l'abbia coperta di quella cromatura 3D che è stata usata nella versione finale. Facendo così il logo risulta più pacchiano, ma non sarete costretti a vederlo in quella versione dappertutto: i manuali base per la 5E usano un logo abbreviato che si legge semplicemente D&D e in cui l'ampersand è presente in una versione schiacciata e rossa. L'ampersand è anche in posizione centrale e in rilievo, a suggerire forse che lei da sola potrebbe essere usata come metodo per identificare nuovi prodotti di D&D.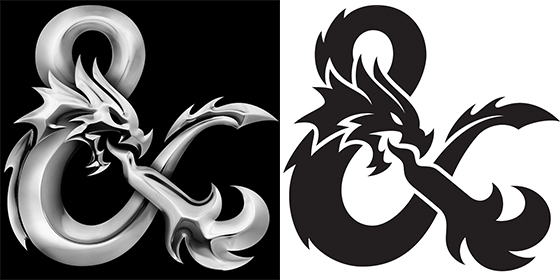 A sinistra l'ampersand finale di D&D A destra la versione creata dagli sviluppatori del Glitschka Studios.
Anche se ha sicuramente preso ispirazione dal logo di Guild War's 2, che trasforma il suo 2 in un drago infuocato, il nuovo ampersand di D&D è in realtà un ritorno alla forma per il gioco. D&D ha usato draghi come ampersand in varie edizioni passate - sono semplicemente stati meno appariscenti. Tuttavia, se tornate indietro nel tempo a AD&D 2E e alle altre versioni degli anni '80, potrete scoprire che l'ampersand usata all'epoca aveva un aspetto molto simile a quello usato oggi. Un drago-ampersand quasi identico è presente sui manuali base di AD&D 2E, anche se il suo stile ci appare decisamente più retrò ora come ora. Quel logo aveva anche una tipografia più semplice, mentre quello della nuova edizione ci appare decisamente più moderno.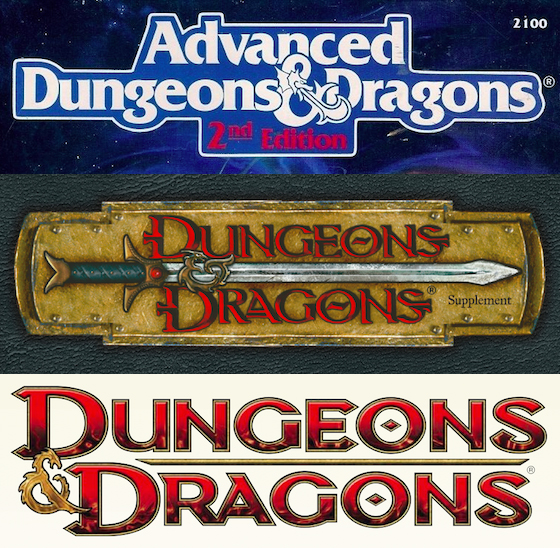 I loghi passati di D&D hanno incluso un drago nell'ampersand. Primo AD&D 2E Secondo D&D 3.5 Terzo D&D 4E
 _______________________________________________________________________________________________________________________________________________
Dal sito Brand New diamo un'occhiata alle possibili varianti prodotte per il logo di D&D 5E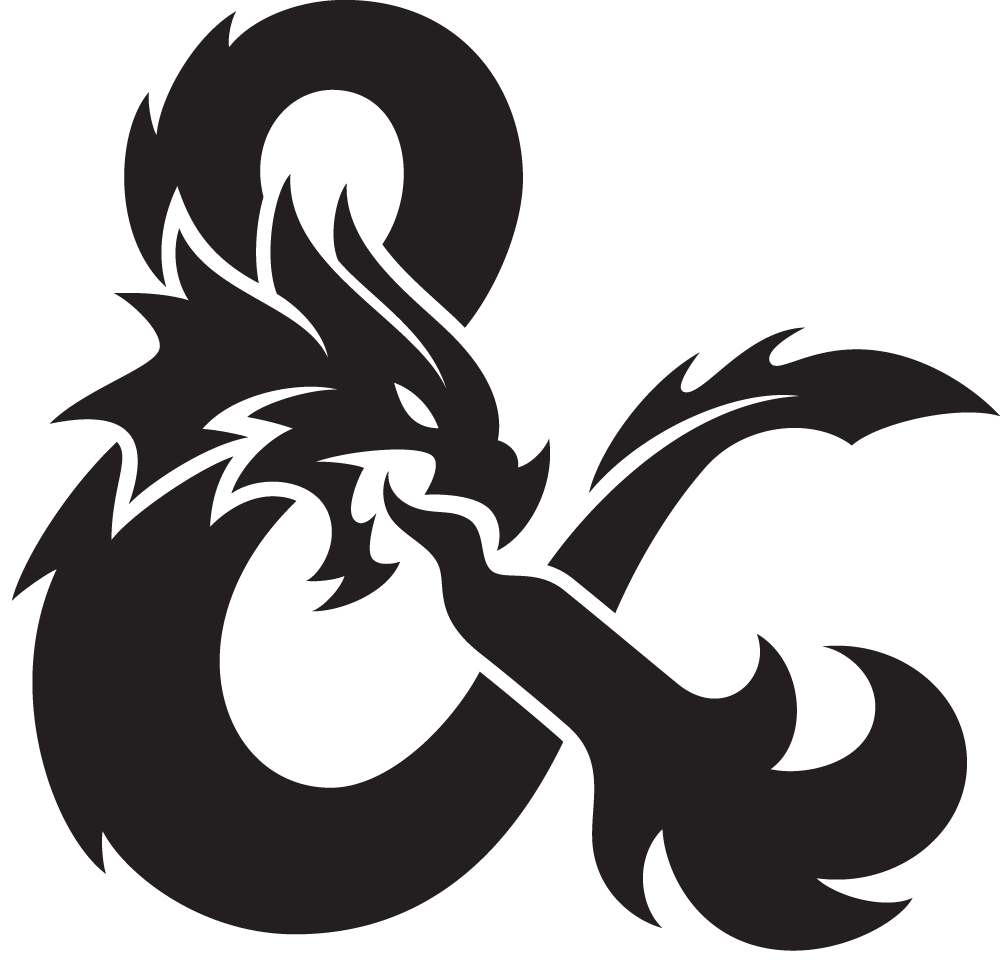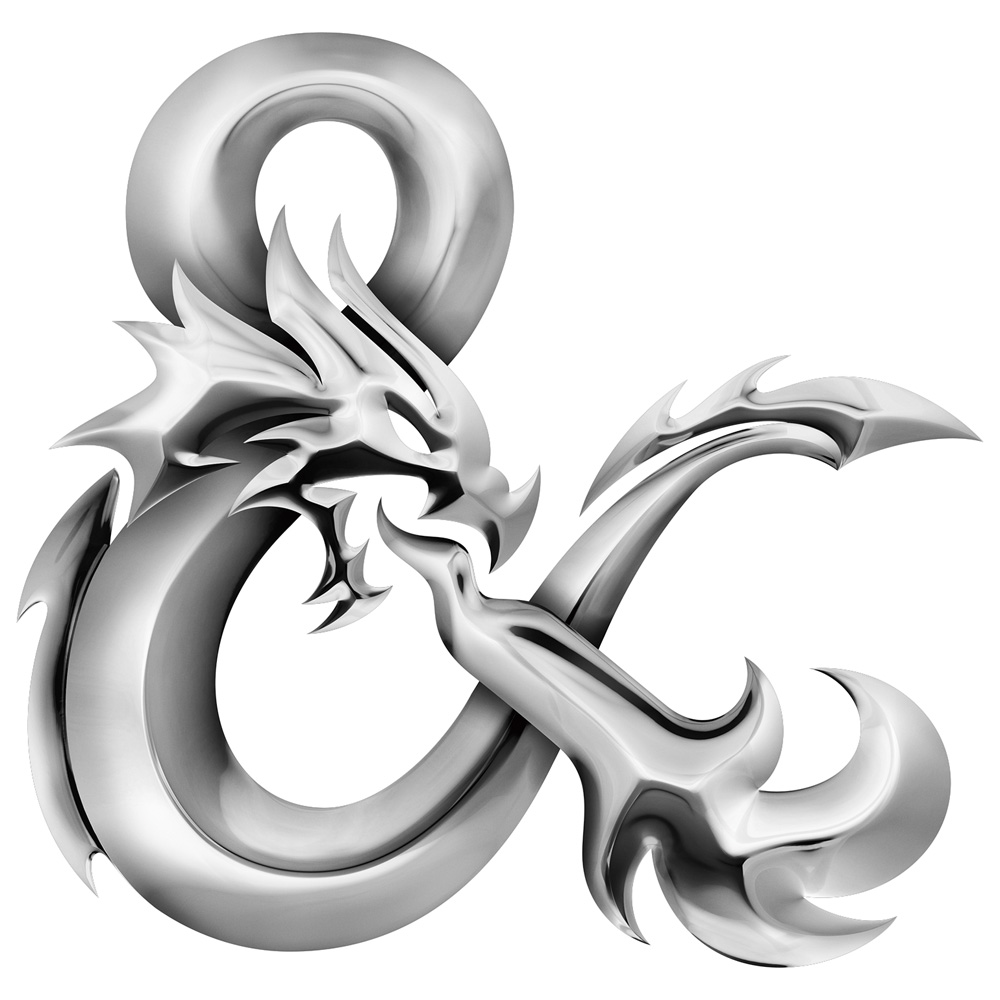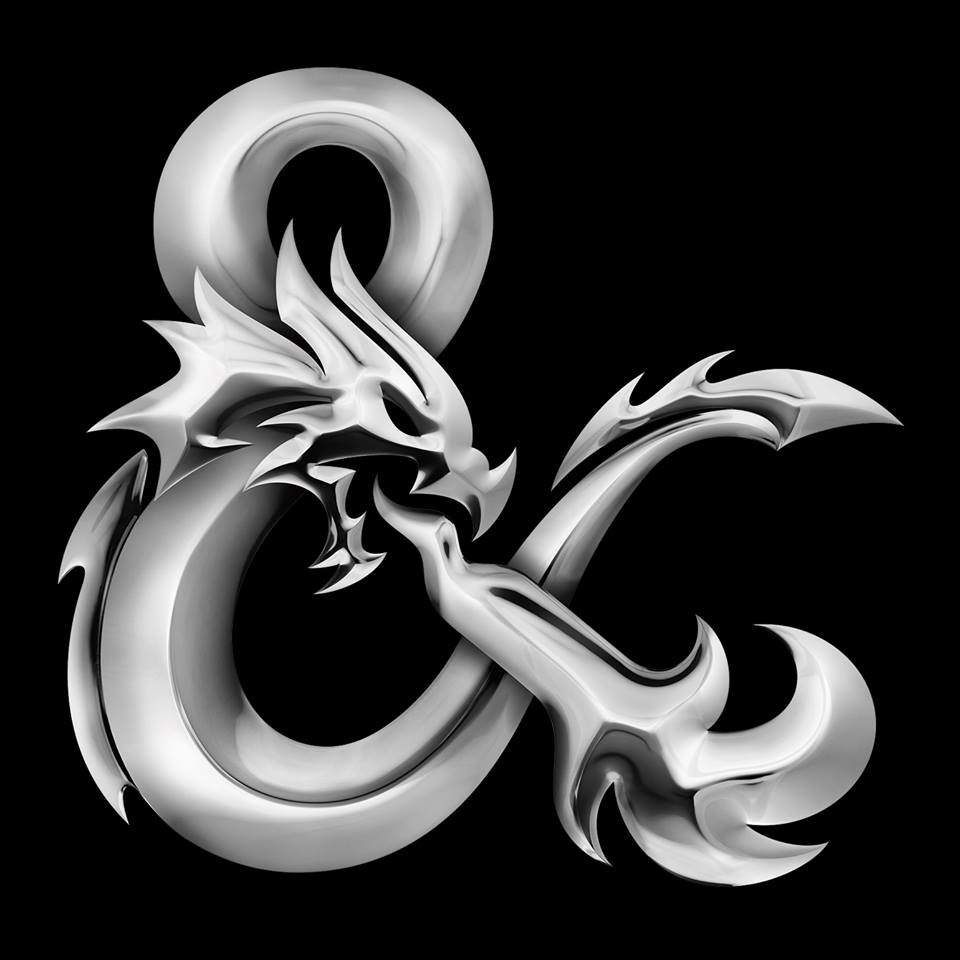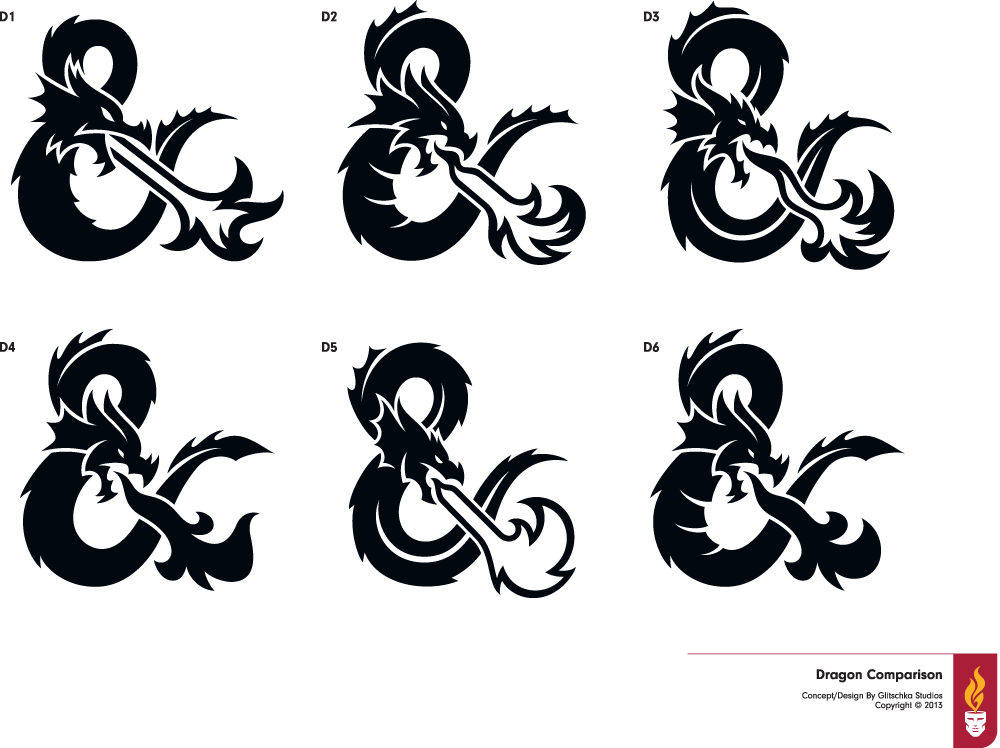 Opinione
Uno stile decisamente nuovo fiammante. Ogni forma di lettera ha una qualche fiamma, spuntone, coda o altro accessorio minaccioso che rende il logo più dungeonoso e draghesco. La nuova ampersand è epica - un epico kitsch, ma comunque epico. Se mai D&D produrrà una macchina di lusso sarebbe perfetta da mettere in bella vista sul cofano. Sono sicuro, però, che i veri fan hardcore di D&D lo odieranno, dato che rinuncia allo stile medievale dei loghi precedenti.
---
---
Article type: Approfondimenti
---