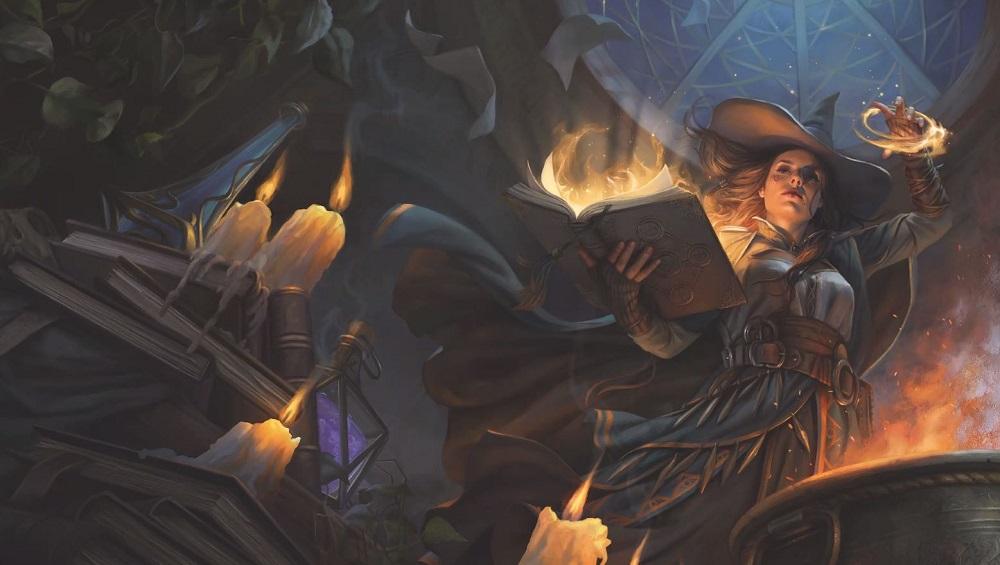 dnd 5e
Tasha's Cauldron of Everything arriva a Novembre!
La Wizards of the Coast ha rivelato titolo e contenuto del prossimo supplemento per D&D 5e, la seconda espansione maggiore delle regole dopo la Guida di Xanathar.
La WotC ha appena annunciato il prossimo manuale in uscita nel 2020 dopo l'Avventura Icewind Dale: Rime of the Frostmainden (che, ricordiamolo, sarà pubblicata verso metà settembre in inglese). Si tratta di Tasha's Cauldron of Everything, un supplemento pensato per espandere le regole di D&D 5e attraverso numerose nuove regole opzionali, nello stile di Xanathar's Guide to Everything (Guida Omnicomprensiva di Xanathar). All'interno di Tasha's Cauldron of Everything, infatti, sarà possibile trovare nuove Sottoclassi, la Classe dell'Artefice, nuovi Talenti, regole per personalizzare l'origine del proprio PG, regole per i Patroni di Gruppo (Group Patrons), regole sui terreni sovrannaturali, regole per fare trattative diplomatiche con i mostri, una pletora di rompicapi, incantesimi, oggetti magici e molto altro ancora.
Tasha's Cauldron of Everything è previsto per il 17 novembre 2020 al prezzo di 49,95 dollari (non sono ancora noti data e prezzo della versione in lingua italiana). Come al solito, sarà disponibile anche una versione speciale con una copertina alternativa.
Qui di seguito troverete la descrizione ufficiale del manuale pubblicata sul sito della Wizards of the Coast:
Tasha's Cauldron of Everything
QUALE MERAVIGLIOSA STREGONERIA E' MAI QUESTA?
Un miscuglio magico di regole opzionali per il più grande gioco di ruolo al mondo.
La maga Tasha, le cui grandi opere includono l'incantesimo Risata incontenibile di Tasha, durante la sua illustre carriera come avventuriera ha raccolto vari piccoli frammenti di preziose conoscenze. I suoi nemici non vogliono che questi preziosi segreti vengano diffusi in tutto il multiverso, dunque lei, con atteggiamento di sfida, ha collezionato e codificato queste notizie per l'arricchimento di tutti.
SOTTOCLASSI ESPANSE. Provate nuove sottoclassi per ogni classe di Dungeons & Dragons, incluso l'Artefice, che appare in questo manuale.
 
MAGGIORI OPZIONI PER I PERSONAGGI. Addentratevi in una collezione di nuove capacità di classe e talenti, e personalizzate l'origine del vostro personaggio usando regole chiare per modificare i tratti razziali del personaggio.
 
INTRODUCETE I PATRONI DI GRUPPO. Che siate parte parte dello stesso sindacato criminale o che lavoriate per un drago antico, ogni opzione di patrono di gruppo giunge con i suoi benefici e con i suoi tipi di incarico.
 
INCANTESIMI, ARTEFATTI E TATUAGGI MAGICI. Scoprite nuovi incantesimi, così come tatuaggi magici, artefatti e altri oggetti magici per la vostra campagna.
 
REGOLE OPZIONALI ESPANSE. Provate le regole sugli Aiutanti (Sidekicks), sui terreni sovrannaturali, sui pericoli naturali (natural hazards) e sulle trattative diplomatiche con i mostri, e ottenete indicazioni su come giocare una sessione zero.
 
UNA PLETORA DI ROMPICAPI. Pronti per essere inseriti in qualunque avventura di D&D, rompicapi di varia difficoltà aspettano i vostri avventurieri, completi di trappole e di spiegazioni su come usare i rompicapi in una campagna.
Pieno di materiale di espansione sia per i giocatori che per i Dungeon Master, questo manuale è una grande aggiunta al Manuale del Giocatore e alla Guida del Dungeon Master. Al suo interno troverete maggiori opzioni per tutte le Classi presenti nel Manuale del Giocatore, incluse nuove sottoclassi. Inserita per buone ragioni, all'interno del manuale troverete anche la classe dell'Artefice, uno specialista delle invenzioni magiche. E questo preparato magico non sarebbe completo senza un pizzico di nuovi artefatti, opzioni per i libri degli incantesimi, incantesimi per personaggi giocanti e mostri, tatuaggi magici, patroni di gruppo e altre gustose prelibatezze.


---
---
News type: Prossima Uscita
---