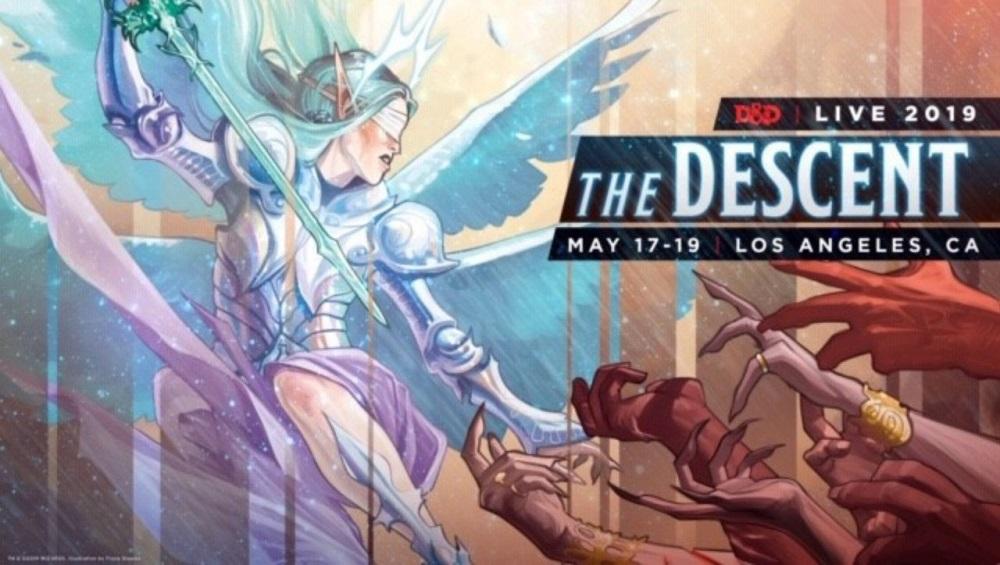 dnd 5e
L'evento The Descent rivelerà a Maggio i nuovi manuali di D&D 5e
La WotC ha annunciato il prossimo evento lilve-streaming durante il quale saranno annunciati i prossimi prodotti per D&D 5e.
Anche quest'anno la WotC organizzerà un evento live-streaming dedicato all'annuncio dei nuovi prodotti per D&D 5e, similmente a quanto fatto l'anno scorso con Stream of Many Eyes. L'evento del 2019 si chiamerà The Descent e sarà organizzato tra il 17 e il 19 Maggio 2019. Durante questa occasione, la WotC rivelerà i nuovi prodotti di D&D 5e previsti per la seconda metà di quest'anno,  e organizzerà campagne per il gioco dal vivo, musica dal vivo e incontri con i designer del D&D team. In particolare, tra venerdì 17 e sabato 18 Maggio personalità come Matthew Lillard, Mica Burton, Anna Prosser, Patrick Rothfuss e i Dungeon Master Chris Perkins, Jeremy Crawford e Kate Welch giocheranno a una storia di D&D sul palco e dal vivo, di fronte a un pubblico.
Per i fan non americani, l'evento potrà essere seguito dal vivo sul canale Twitch ufficiale di D&D, a partire dalle 4:00 pm PT di Venerdì 17 Maggio (si tratta dell'orario del pacifico, ovvero la nostra 1:00 di notte di sabato 18 Maggio). Per ulteriori informazioni sull'evento, visitate il sito ufficiale della WotC alla pagina dnd.wizards.com/dndlive2019 .
In questa pagina, invece, potete scaricare il wallpaper dell'illustrazione usata per The Descent, creata da Fiona Staples (disegnatrice del fumetto Saga).
L'illustrazione sembra far pensare a una storia in qualche modo incentrata sulla lotta tra paradiso e inferno, o qualcosa del genere. Considerando che, proprio di recente, Greg Tito e Chris Perkins della WotC hanno realizzato un video di approfondimento dedicato ai Nove Inferni, la cosa potrebbe avere senso.
Voi che ne pensate? Ditecelo nei commenti.

---
---
News type: Cosa c'è di nuovo in DnD
---