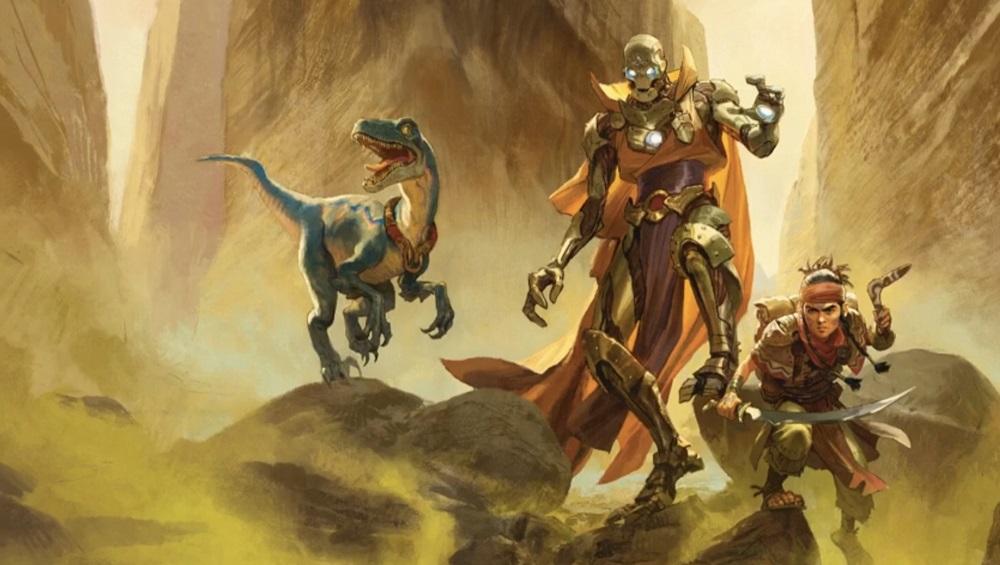 dnd 5e
E' uscito Eberron: Rising from the Last War
Eberron: Rising from the Last War, il primo manuale Cartaceo su Eberron, è finalmente disponibile in tutti i negozi.
A partire da oggi, 19 Novembre 2019, è disponibile in tutti i negozi Eberron: Rising from the Last War, il primo supplemento cartaceo dedicato a Eberron, l'ambientazione steampunk fantasy di D&D. All'interno del manuale potranno essere trovate informazioni generali sul mondo di Eberron (un luogo in cui la magia e la tecnologia medievaleggiante convivono con armi da fuoco, navi volanti, treni folgore, grattacieli e molto altro ancora), informazioni più specifiche sull'area in cui risiede la città di Sharn,  una campagna ambientata nel Mournland, la nuova Classe dell'Artefice, 16 nuove Razze/Sottorazze, (tra cui sono compresi i Marchi del Drago), la meccanica del Patrono di Gruppo, nuovi mostri, nuovi oggetti magici e altro ancora. Il manuale, attualmente disponibile solo in lingua inglese, ha un costo di 49,95 dollari.
La Asmodee Italia non ha ancora rivelato nulla riguardo l'uscita della versione tradotta in lingua italiana.
Se desiderate avere maggiori informazioni su Eberron: Rising from the Last War potete leggere qui e  qui gli articoli che abbiamo scritto riguardo al suo contenuto.
Qui di seguito, invece, potete trovare le anteprime rilasciate in questi mesi sul manuale:
❚ Regole e immagini varie da Fantasy Ground
❚ L'oggetto magico Arcane Propulsion Arm
❚ Gli incantesimi viventi ci dicono molto riguardo Eberron

---
News type: Uscita
---