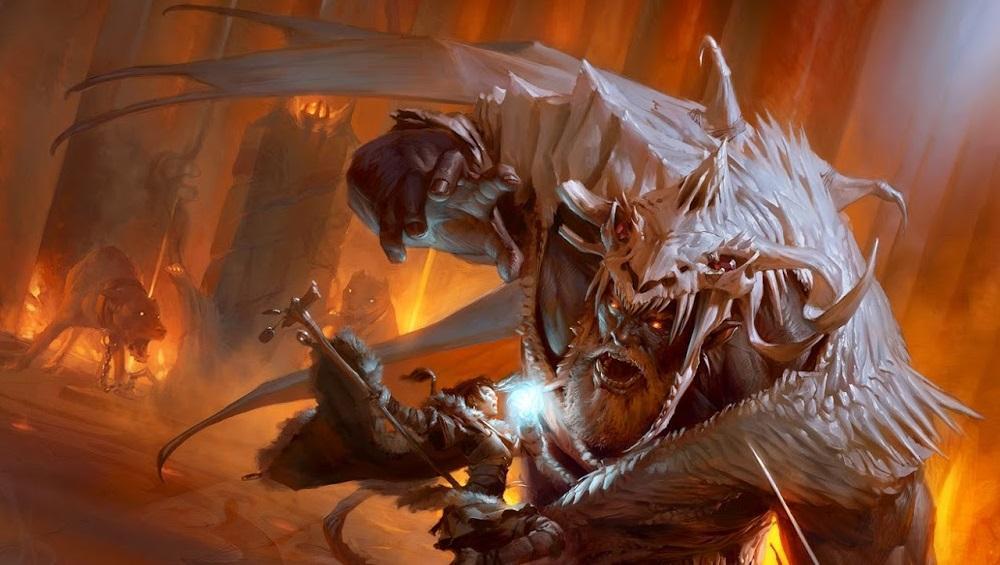 dnd 5e
La WotC rilascia materiale di D&D gratuito per la quarantena
La Wizards of the Coast ha deciso di rilasciare periodicamente materiale gratuito per D&D 5e, così da aiutare i giocatori in quarantena a trovare modi per passare il loro tempo.
Durante l'ultima settimana, la Wizards of the Coast ha messo a disposizione gratuitamente una serie di materiali per D&D 5e in modo da aiutare i gruppi di gioco a passare il tempo durante il periodo di quarantena dovuto al COVID-19. Tra i vari PDF rilasciati fin ora è possibile trovare diverse avventure, raccolte di incontri di combattimento pre-generati da inserire nelle vostre campagne, materiale per aiutare gli inesperti a iniziare a giocare, risorse divertenti  per i bambini e altre cose ancora. E' bene sapere che il materiale rilasciato dalla WotC in questo modo è in lingua inglese e che sarà ottenibile gratuitamente solo per un periodo limitato di tempo.
Potete trovare il materiale fin ora rilasciato alla seguente pagina del sito ufficiale della WotC:
https://dnd.wizards.com/remote/freematerial
Non è ancora chiaro il modo in cui la Wizards proseguirà questa iniziativa. E' possibile che decida di proseguirla settimana prossima, aggiungendo ogni giorno nuovo materiale, dal lunedì al venerdì. In questo caso è possibile che il materiale reso disponibile questa settimana smetta di essere gratuito, venendo sostituito da altri PDF scaricabili gratuitamente. Per questo motivo, affrettatevi a scaricare ciò che v'interessa dei prodotti messi a disposizione questa settimana e controllate settimana prossima la pagina linkata più sopra per scoprire se la Wizards ha deciso di prolungare l'offerta con nuovi prodotti gratuiti.
Qui di seguito l'annuncio ufficiale dell'iniziativa da parte della Wizards of the Coast:
Come risorse aggiuntive per i giocatori, il D&D Team è felice di offrire il seguente materiale come avventure e risorse gratuite da usare nelle vostre partite - a prescindere che voi giochiate una campagna sul tavolo di una cucina, che siate attivi partecipanti del D&D Adventurers League, o che siate semplicemente interessati a imparare qualcosa in più di Dungeons & Dragons e a provarlo voi stessi.

Con le scuole chiuse in giro per il mondo, molti genitori e infermieri sono a casa con i loro bambini, incluse molte persone appartenenti alla comunità di D&D. Se avete bisogno di materiale divertente ed educativo da condividere e/o con cui giocare assieme ai vostri bambini, potete controllare qui ogni giorno per trovare materiale di D&D capace di aiutare durante questo periodo. Se voi (o qualcuno che conoscete) è un giovane giocatore, rilasciamo anche materiale utile a rendere più semplice iniziare a giocare a D&D.

Il materiale verrà aggiunto giornalmente, dal lunedì al venerdì. Controllate ogni giorno per il più recente materiale scaricabile gratuitamente. Per favore tenete a mente che certe avventure sono state rese gratuite sul DMs Guild per un periodo limitato di tempo, quindi assicuratevi di scaricarle ora finché è ancora possibile!

---
---
News type: Cosa c'è di nuovo in DnD
---