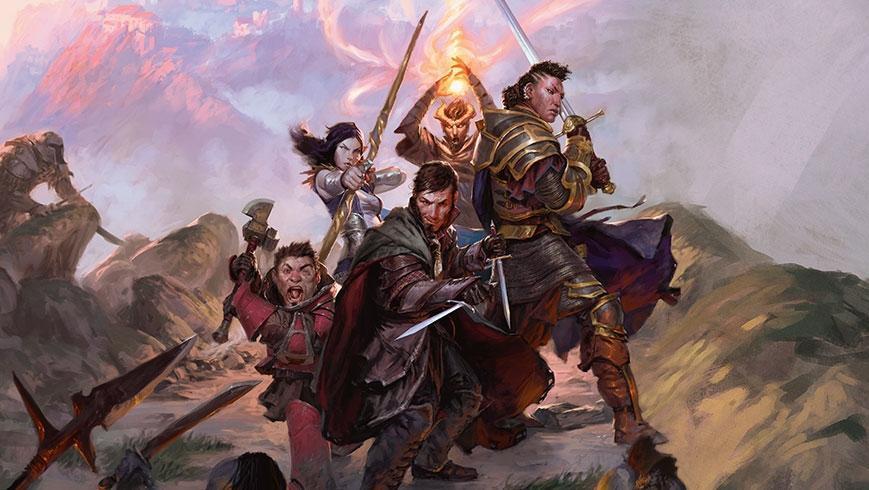 dnd 5e
Incantesimi e Tatuaggi Magici
La WotC ha rilasciato il primo Arcani Rivelati di Marzo 2020, dedicato a nuovi incantesimi e a una nuova categoria di oggetti magici, i Tatuaggi Magici. Allo stesso tempo i designer ci chiedono di rispondere al sondaggio dell'Arcani Rivelati rilasciato il 25 Febbraio.
Articolo di Ben Petrisor, Dan Dillon e Jeremy Crawford - 26 Marzo 2020
Nota del Traduttore: le traduzioni italiane dei nomi delle Sottoclassi presentate in questo articolo non sono ufficiali.
 
Evocate improvvisamente nuova magia nelle vostre partite di D&D con gli incantesimi e i tatuaggi introdotti negli Arcani Rivelati di oggi. Molti degli incantesimi si focalizzano sull'evocazione, mentre i tatuaggi vi permetteranno di disegnare a inchiostro la magia sulla vostra pelle.
E' disponibile anche un Sondaggio riguardante il precedente Arcani Rivelati, il quale presentava l'Armaiolo (Armorer) per l'Artefice, il Circolo delle Stelle (Circle of the Stars) per il Druido e il Vagabondo Fatato (Fey Wanderer) per il Ranger. Per favore, seguite il link del Sondaggio per farci sapere cosa ne pensate.
Questo è Materiale da Playtest
Il materiale degli Arcani Rivelati è presentato allo scopo di effettuarne il playtesting e di stimolare la vostra immaginazione. Queste meccaniche di gioco sono ancora delle bozze, usabili nelle vostre campagne ma non ancora forgiate tramite playtest e iterazioni ripetute. Non sono ufficialmente parte del gioco. Per queste ragioni, il materiale presentato in questa rubrica non è legale per gli eventi del D&D Adventurers League.
arcani rivelati: incantesimi e tatuaggi magici
sondaggio: sottoclassi, parte 3
---
---
Article type: Arcani Rivelati
---