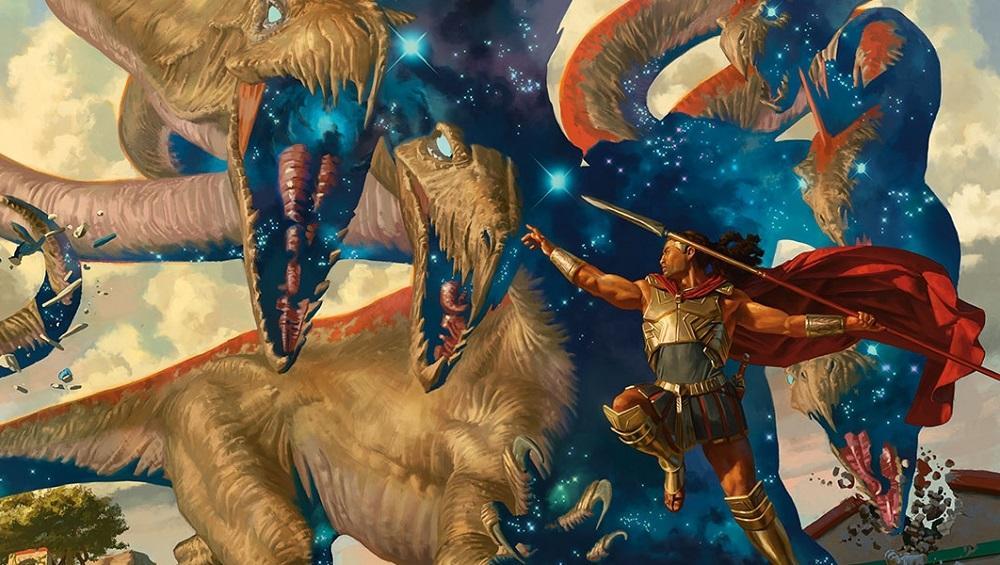 dnd 5e
Mythic Odysseys of Theros è uscito in versione cartacea
Il nuovo manuale di D&D, basato sul tema dell'Antica Grecia, è finalmente disponibile anche in versione cartacea, dopo essere stato rilasciato in versione digitale a Giugno.
Dopo essere stato rimandato di circa un mese a causa del COVID-19, a partire da oggi 21 Luglio il manuale per D&D 5e intitolato Mythic Odysseys of Theros è finalmente disponibile in tutti i negozi anche in versione cartacea (già da Giugno è possibile acquistare il supplemento in versione digitale su servizi online quali Roll20, Fantasy Grounds e D&D Beyond).
Mythic Odysseys of Theros segue le orme del già pubblicato Guildmasters' Guide to Ravnica, presentando una nuova ambientazione per D&D 5e tratta dall'universo del gioco di carte collezionabili Magic: the Gathering: si tratta di Theros, un piano d'esistenza che si ispira al mondo dell'Antica Grecia (ovvero una delle tematiche maggiormente votate dai giocatori in un sondaggio del 25 Agosto 2017). All'interno di Mythic Odysseys of Theros, disponibile in lingua inglese al prezzo di 49,95 dollari, sarà possibile trovare informazioni generali sul mondo di Theros, la nuova meccanica dei Doni sovrannaturali (Supernatural Gifts), nuove Razze, nuove Sottoclassi, nuovi Mostri (tra cui i Mostri Mitici) e altro ancora. Come al solito, il manuale sarà venduto con una copertina alternativa in un gruppo selezionato di negozi.
Non sono, invece, ancora disponibili informazioni sulla data di uscita di questo manuale in lingua italiana.
Potete trovare maggiori informazioni sul contenuto di Mythic Odysseys of Theros nei seguenti articoli pubblicati su Dragons' Lair:
❚ Annuncio ufficiale di Mithic Odysseys of Theros
❚ Anteprima Mythic Odysseys of Theros #1 - Contenuti vari da Fantasy Grounds
❚ Regole dei Mostri Mitici dal Manuale di Theros
❚ Anteprima Mythic Odysseys of Theros #2 - Il Sommario e alcuni Mostri Mitici
❚ Theros è diventato legale per il DMs Guild


---
---
News type: Uscita
---