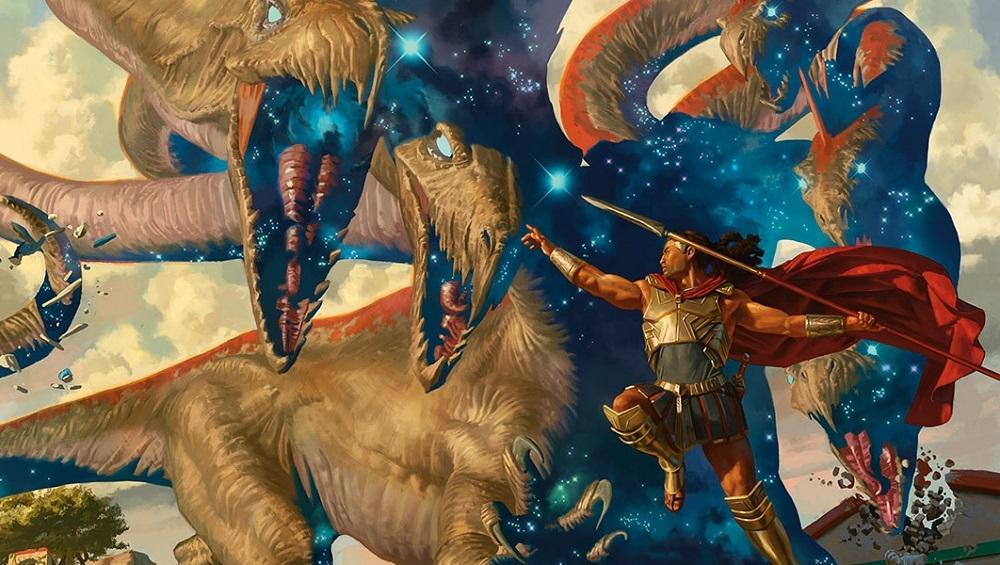 dnd 5e
Theros è diventato legale per il DMs Guild
Sul sito della WotC è ora possibile pubblicare o comprare materiale basato su questa ambientazione per D&D 5e, tratta dall'universo di Magic the Gathering
A partire dal 2 Giugno la WotC ha reso disponibile la versione digitale del nuovo supplemento per D&D 5e Mythic Odysseys of Theros - di cui vi abbiamo parlato più approfonditamente qui, qui e qui - sui servizi online quali D&D Beyond, Roll20 e Fantasy Grounds (vi ricordiamo, però, che la versione cartacea del manuale uscirà il 21 Luglio 2020 a causa del coronavirus). In occasione dell'uscita digitale, dunque, la WotC ha deciso di aggiungere Theros alle ambientazioni considerate legali sul Dms Guild: questo significa che, da ora in poi, potrete acquistare o pubblicare materiale collegato a Theros sullo store ufficiale della Wizards.
Sul DMs Guild sono già presenti diversi materiali collegati a questa nuova ambientazione basata sul tema dell'Antica Grecia, come Mask of Theros (un'avventura per PG di livello 1-11) e The Gray Merchant of Asphodel (supplemento che raccoglie più di 100 oggetti magici legati a Theros e numerosi spunti d'avventura), oppure materiali che riutilizzano alcune nuove meccaniche introdotte per la prima volta in Mythic Odysseys of Theros, come Mythic Encounters (supplemento che riutilizza la regola degli Incontri Mitici di Theros per rendere Mitici numerosi mostri tipici dei Forgotten Realms, oltre a fornire alcune nuove opzioni per i PG).
Qui di seguito potete trovare tutto il materiale su Theros pubblicato fin ora (tenete presente che nuovo materiale verrà ovviamente aggiunto nel tempo):
https://www.dmsguild.com/browse.php?filters=45469_0_0_0_45937_0_0_0
Se, invece, siete voi stessi appassionati di game design, vi dilettate nella creazione di regole, avventure o altro materiale di supporto al gioco e avete il desiderio di pubblicare materiale basato su Theros per D&D 5e in modo da poterlo vendere ad altri, ora potrete farlo sul DMs Guild (ma solo sul DMs Guild, l'unico Store dove è possibile vendere materiale basato sulle proprietà intellettuali della WotC).
---
News type: Cosa c'è di nuovo in DnD
---