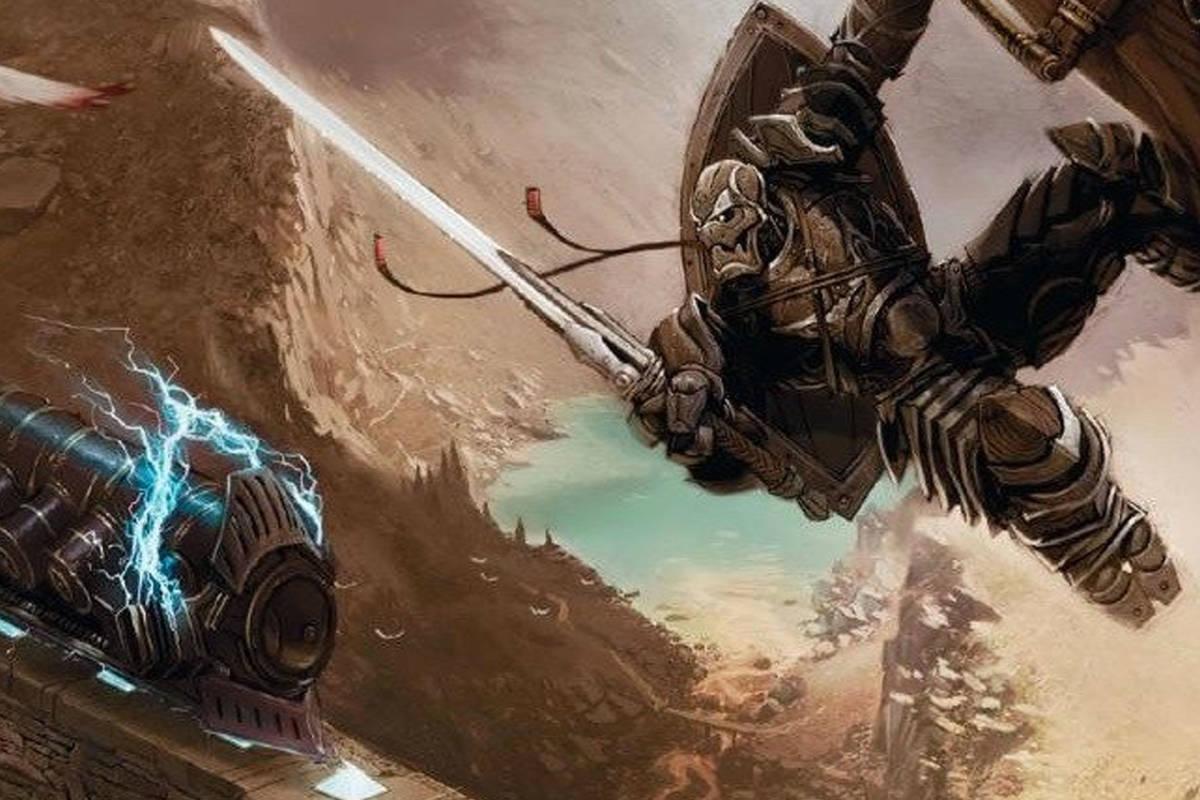 dnd 5e
Asmodee Italia annuncia Eberron Rising from the Last War
Da quest'autunno anche i giocatori italiani potranno calcare il continente di Khorvaire, tra treni folgore e forgiati.
Asmodee Italia, con un comunicato stampa su Facebook, ha ufficialmente annunciato la traduzione in Italiano di Eberron Rising from the Last War, la cui uscita è prevista per Novembre 2020 in concomitanza con Lucca Comics & Games. Tenete tuttavia da conto che tale uscita potrebbe anche slittare, come già successo per Baldur's Gate Discesa nell'Avernus previsto per Febbraio e slittato a Marzo.

Ecco il comunicato stampa ufficiale da Facebook:
Avevamo già fatto un'incursione nel mondo D&D con Tre Draghi al Buio, ci ritorniamo per l'annuncio di oggi e vi diciamo: Eberron! 
Eberron non è solo un manuale, è l'ambientazione vincitrice del Wizards of the Coast Fantasy Setting Search, torneo tenutosi nel 2002, e venne scelta tra più di 11.000 concorrenti!
Troverete nuove razze, come i forgiati, costrutti simili a golem ma senzienti, e una nuova classe, l'Artefice!
È tra le ambientazioni più amate e più attese e adesso possiamo anche dirvi che uscirà a per Lucca Comics & Games di quest'anno! 

❤️


Noi ne siamo molto felici, e voi? 

😄
QUI trovate la recensione della versione inglese del manuale.
QUI una retrospettiva completa sull'ambientazione a cura di Ian Morgenvelt.
Eberron ha la particolarità di essere una delle ambientazioni più tecnologiche tra quelle proposte dalla Wizards of the Coast, é un mondo di tecnologia magica e magia tecnologica dove si possono trovare invenzioni moderne come dirigibili, treni ed ascensori, e persino protesi, il tutto alimentato dalla Magia. In un continente che sta cominciando solo adesso a riprendersi da una guerra spaventosa e che offre ricche opportunità ad avventurieri scaltri e coraggiosi.
Edited by Alonewolf87
---
News type: Prossima Uscita
---
2

1