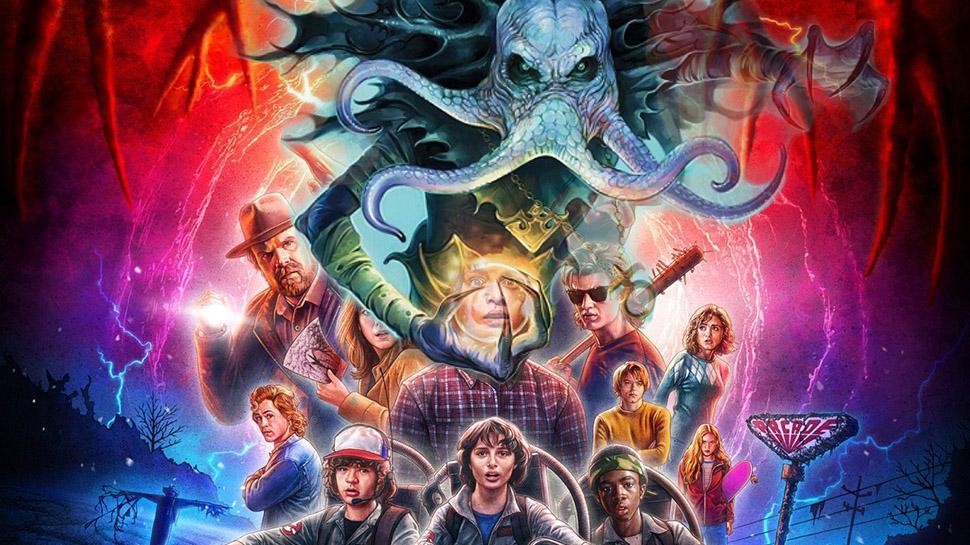 dnd 5e
Dentro allo Starter Set di Stranger Things
966 views
Venite a dare un'occhiata al nuovo Starter Set di D&D e capirete quali "Stranger Things" vi attendono in "La caccia alla Thessalhydra" (Hunt for the Thessalhydra).
Articolo di J.R.Zambrano del 04 Marzo
Lo scorso mese la Wizard of the Coast ha annunciato un nuovo starter set a tema Stranger Things, che darebbe vita alla campagna di D&D giocata dai personaggi della serie Netflix mentre introduce un po' di persone al sistema. Oggi abbiamo dato un'occhiata alla scatola: venite ad scoprire la Miniatura del Demogorgone, l'avventura della serie La caccia alla Thessalhydra (Hunt for the Thessalhydra) e alcune gustose illustrazioni in stile anni '80.
Ci sono un sacco di contenuti interessanti all'interno. Ovviamente troverete le regole base, così che possiate giocare fino al 5° livello. Queste sono inoltre le regole della versione più aggiornata, così che possiate tuffarvi direttamente nel vero e proprio gioco di ruolo una volta che avrete finito la campagna introduttiva. E' una grande idea, permette ai giocatori di fare una delle cose migliori di D&D: "forgiare" i personaggi mano a mano che salgono di livello e crescono.

Il set cattura a pieno il "sentore" di Stranger Things, grazie all'illustrazione sulla scatola - che evoca l'atmosfera della Scatola Rossa usando una scena della serie - e alle immagini prese direttamente dai vari episodi che appaiono all'interno dei manuali...


Ma ciò che più ci eccita è l'avventura inclusa all'interno, creata dal team di D&D ispirandosi al mondo della serie: La caccia alla Thessalhydra (Hunt for the Thessalhydra).



Questa avventura metterà gli avventurieri sulle tracce della Thessalhydra (e, come potete vedere, incontreranno Un Demogorgone, se non IL Demogorgone) che li porterà a un nuovo dungeon, li farà combattere nuovi mostri e, ovviamente, gli darà un sacco di opportunità di tirare un 13 quando si lancia una Palla di Fuoco.

Il set sarà disponibile a partire dal 1° Maggio, ma potrete preordinarlo dal vostro rivenditore/negozio di giochi da tavolo di fiducia.
Buone avventure!
---
Edited by Alonewolf87
---
Article type: Approfondimenti
---