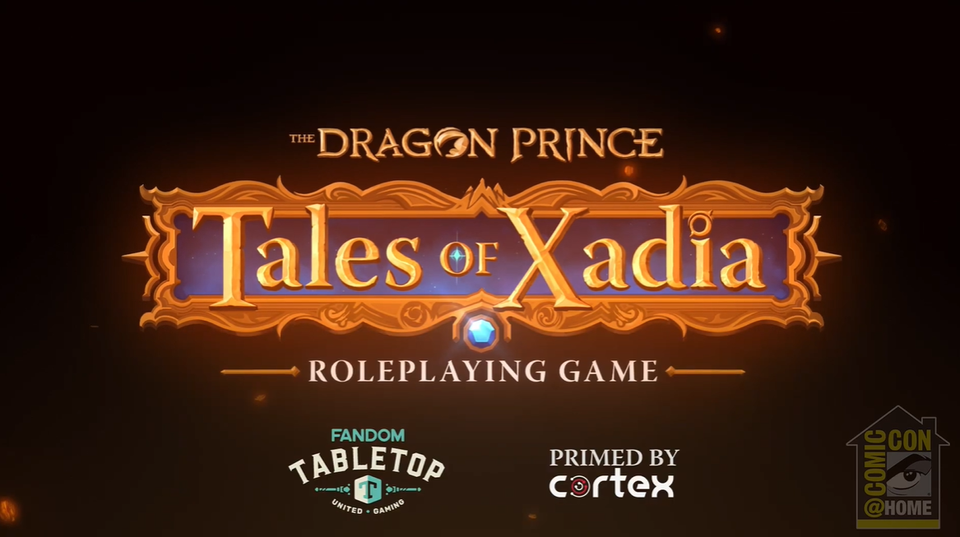 L'anno prossimo uscirà un nuovo GdR basato sulla celebre serie tv Il Principe dei Draghi. Avrà altrettanto successo?
Articolo di Parmandur del 25 Luglio 2020
Tales of Xadia è un GdR, attualmente in produzione, che si basa sul sistema Cortex ed è ispirato alla serie Netflix di grande successo Il Principe dei Draghi. Questo GdR verrà pubblicato da Fandom, la società che possiede D&D Beyond.

Il GDR è stato annunciato durante un evento del Comic Con di questa estate, in cui sono anche state annunciate quattro stagioni nuove del programma televisivo. Tales of Xadia servirà da "collegamento" tra le stagioni 3 e 4 del programma. Il rilascio del gioco è previsto nel 2021 e sarà preceduto da un playtest pubblico.
Ecco il sito ufficiale, con un trailer.
Il sistema Cortex è un motore di gioco modulare da tavolo universale. Fu creato inizialmente dalla Margaret Weis Productions per il gioco di ruolo Serenity, e da allora è stato usato per vari giochi. Fandom, i proprietari di D&D Beyond, hanno acquistato il sistema l'anno scorso.
Ecco il comunicato stampa:
I giocatori potranno esplorare le rovine di Lux Aurea, provare a ripristinare le fucine solari corrotte e combattere per fermare la diffusione delle mostruosità malvagie che ne fuoriescono. Questa storia al di fuori dallo schermo prenderà vita sia dalle aggiunte del gioco che tramite degli eventi organizzati nel gioco prima dell'uscita della Stagione 4.

Stories from Xadia è creato utilizzando Cortex, un sistema di regole precedentemente usato in giochi vincitori di vari premi e ambientati negli universi di wonder, Firefly, Battlestar Galactica, Supernatural, e altri. Cortex Prime è stato sviluppato da Cam Banks ed è l'ultima versione di questo sistema. Mentre aspettiamo il playtest pubblico di Stories from Xadia potete provare le regole del Cortex Prime gratuitamente con il gioco Hammerheads, disponibile ora su cortexrpg.com.

---
Edited by Alonewolf87
---
News type: Generica
---