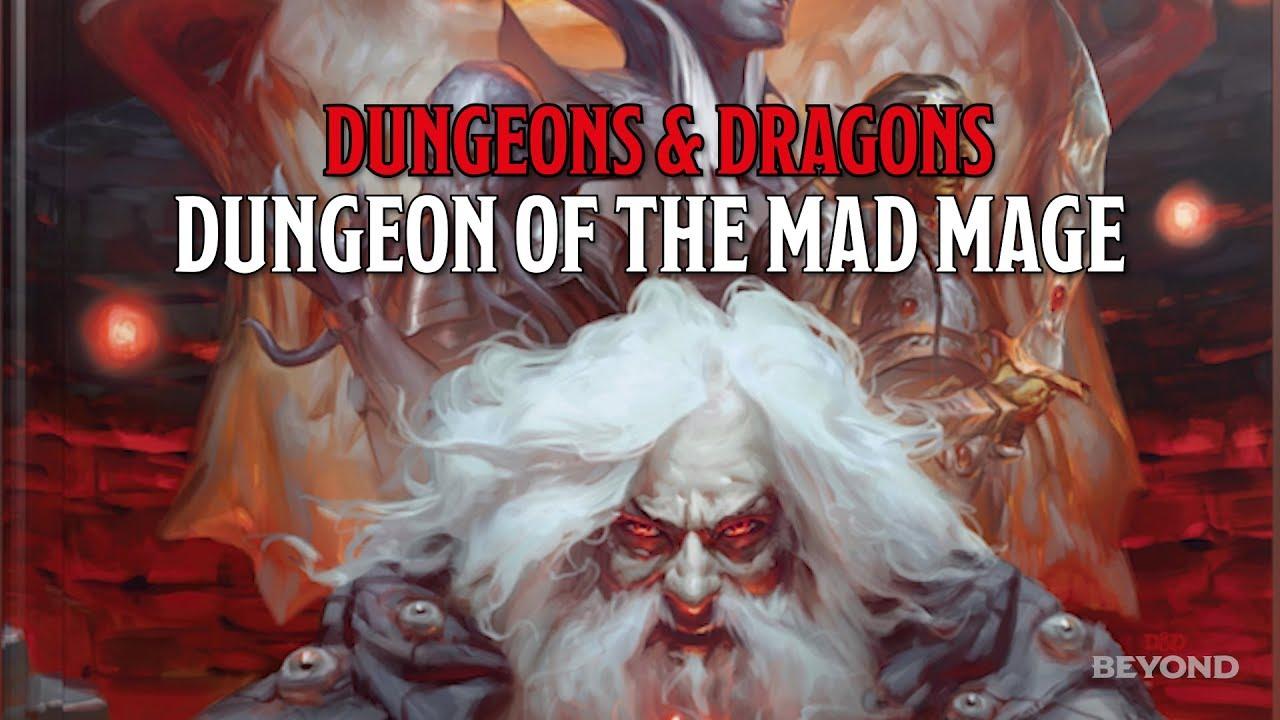 dnd 5e
Anteprima Waterdeep: Dungeon of the Mad Mage #5 - Elenco dei Livelli
Ed eccovi un'altra anteprima sul prossimo manuale d'avventura in uscita per D&D 5E, Waterdeep: Dungeon of the Mad Mage, che ci porta ad esplorare il Sottomonte. Andiamo a scoprire un primo tentativo di stilare un elenco dei livelli di questo mega-dungeon.
Articolo originale scritto da Morrus sul sito EN World.
Waterdeep: Dungeon of the Mad Mage uscirà a breve (il 09 Novembre) e ci sono già state varie piccole anteprime, sia testuali che di immagini, le quali possono essere usate per stilare una lista più accurata dei livelli dei dungeon. Ecco la lista che sono riuscito a produrre al meglio delle mie capacità, che copre tutti i livelli eccetto un paio, anche se devo ammettere che alcuni potrebbero essere stati letti o capiti male (tutte le traduzioni che forniamo sono ovviamente non ufficiali, NdT)
Livello del Dungeon
Livello di Sargauth/Skullport
Caverne Contorte
Wyllowood
Livello Perduto
Castello di Maddgoth
Palude Strisciante
Cuore del Dweomer
Guanto di Mulral
Tunnel dei Trogloditi
Livello del Labirinto
CImitero di Trobriand (Figli della Lava)
Arcturiadoom
Percorso ad Ostacoli (controllato da un tiranno della morte)
Labirinto di Cristallo (banda errante di githyanki)
Profondità Marine (colonia di mindflayer)
Vanrakdoom
Caverne delle Melme (capitano mindflayer di spelljammer)
Caverne delle Pietre Runiche
Livello Terminale
Fortezza dell'Ombra del Tramonto
Nascondiglio del Mago Folle

Questa anteprima dello Schermo del DM li elenca tutti, ma un paio non si riescono a leggere.
Questo screenshot di Fantasy Grounds ha altre informazioni, ma è davvero a bassa risoluzione. Ho aggiunto quello che potevo, ma potrei aver letto male qua e là.
Ecco una vecchia lista dei livelli di Sottomonte dalla Forgotten Realms wiki. Il dungeon sembra essere cambiato da questa mappa, ma ci sono molti livelli in comune. Inoltre potete dare uno sguardo a questo vecchio articolo sul sito della WotC.
---
---
News type: Anteprima
---