Il manuale Xanathar's Guide to Everything sarà come al solito rilasciato anticipatamente il 10 di Novembre in un gruppo di negozi selezionati, che fanno parte del Wizards Play Network (l'uscita ufficiale in tutti i negozi avverrà il 21 di Novembre). Qualcuno, tuttavia, deve essere riuscito a mettere le mani sul manuale prima del previsto, e su blog e siti vari hanno iniziato ad essere pubblicate alcune foto che mostrano diverse parti del manuale. Trattandosi di foto non ufficiali, la loro qualità e la loro risoluzione non siano particolarmente elevate.

Potrete trovare le foto in fondo a questo articolo (per poterle vedere in una risoluzione maggiore, cliccate sulle foto), mentre qui di seguito vi forniamo un breve elenco del loro contenuto:
Copertina di Xanathar's Guide to Everything.
Le nuove Invocazioni del Warlock.
Una tabella sui motivi per cui si è deciso di diventare Monaci.
La sezione dedicata all'approfondimento degli Strumenti (Tools). Non viene mostrato molto, ma è possibile notare - oltre al fatto che gli usi dei vari Strumenti saranno approfonditi - che i Thieve's Tools ora consentiranno di creare Trappole.
L'introduzione alle Trappole Rivisitate.
Alcune tabelle d'Incontri Casuali mostrati attraverso una pagina del manuale sul servizio D&D Beyond.
Il frontespizio di Xanathar's Guide to Everything.
Elenchi dei mostri in base al terreno (Foresta e prateria).
Se, invece, vi siete persi le altre anteprime rilasciate finora dalla WotC su Xanathar's Guide to Everything, potete controllare qui di seguito:
Incontri Casuali e Tabelle dei Nomi
Eventi della Vita del Personaggio
Lista degli Incantesimi del Mago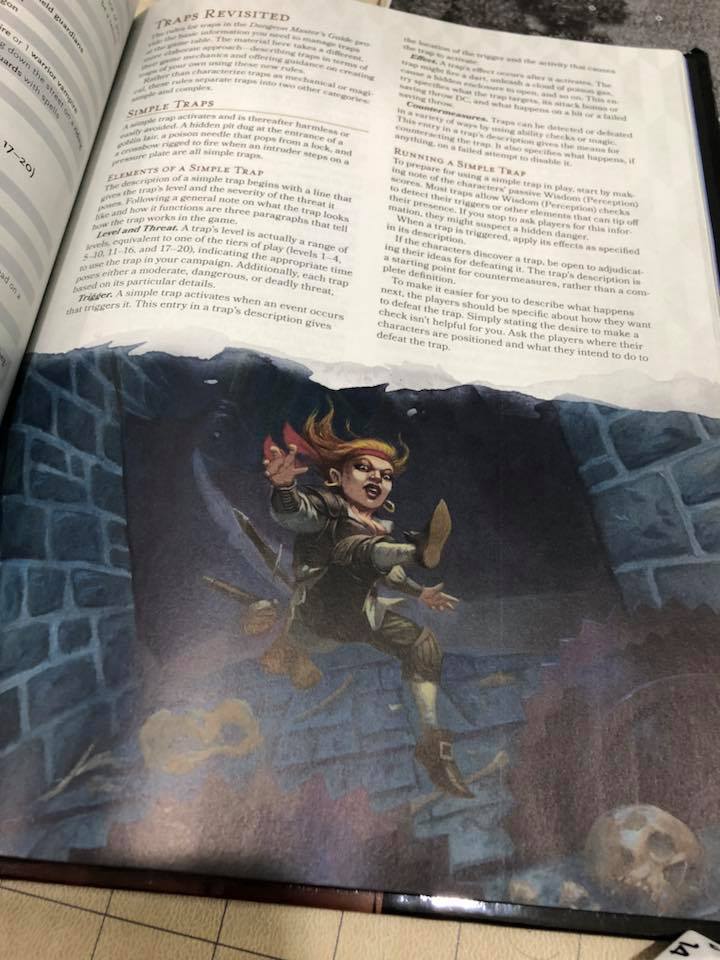 ---