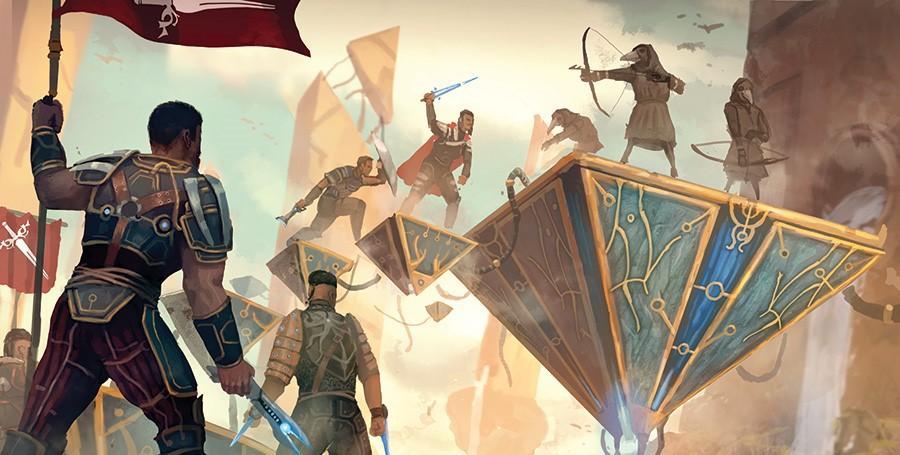 dnd 5e
Beasts of Flesh and Steel, il Bestiario Tecnorganico per Numenera
La Monte Cook Games continua la sua trasposizione di Numenera per D&D 5E con questo nuovo bestiario di orrori tecnorganici, vediamone l'anteprima gratuita
Dopo la pubblicazione di Arcana of the Ancients e Beneath the Monolith la Monte Cook Games ci delizia questa volta con un'anteprima gratuita di Beasts of Flesh and Steel, il bestiario di Numenera per la 5a Edizione di Dungeons & Dragons. 

Cliccate sull'immagine per scaricare gratuitamente l'anteprima da DriveThruRPG
Scopriamo di cosa si tratta direttamente dalle parole degli autori, gli storici Bruce R. Cordell e Sean K. Raynolds:
Beasts of Flesh and Steel è un bestiario pieno di strane e bizzarre creature per aiutarvi a introdurre mostri fantascientifici nella vostra campagna. Queste creature sono apparse per la prima volta nel gioco di ruolo Numenera in vari manuali e bestiari. Tuttavia, tutte le creature qui descritte sono completamente convertite e compatibili con il set di regole di D&D 5E e sono pronte per essere usate nelle vostre partite alla Quinta Edizione. Come mai i vostri personaggi non hanno mai sentito parlare di queste strane creature prima d'ora? Perché le creature erano nascoste e completamente dimenticate fino ad ora. Le camere blindate e i depositi di Numenera hanno cominciato ad aprirsi, rivelando inspiegabili meraviglie. . . e a volte spaventosi pericoli.

Nonostante Arcana of the Ancients sia un ottimo compagno per questo bestiario, Monte Cook fa notare che non è necessario possederlo per usare Beasts of Flesh and Steel e che le creature descritte nel manuale sono utilizzabili in qualsiasi campagna esistente.
Parlando delle creature, il manuale presenterà ben 140 nuove creature con un grado di sfida che va da 1/8 a 30, tutte accompagnate da splendidi disegni come quelli presentati in questo articolo. Tra di esse, nell'anteprima, troveremo orrori come:
il Chronal Feeder: un mostro a caccia di paradossi temporali...e di coloro che li causano.
il Nichthemeron: un'enigmatica creatura biomeccanica che potrebbe approcciare i personaggi in modo pacifico...o meno.
la Stalking Shadow: un predatore che usa le ombre per cogliere di sorpresa le sue vittime.

E questi mostri sono solo un assaggio delle creature che troverete in Beasts of Flesh and Steel la cui pubblicazione è prevista per questo autunno.
---
Link alla pagina dell'anteprima su DriveThruRPG: https://www.drivethrurpg.com/product/328635/Beasts-of-Flesh-and-Steel-FREE-PREVIEW?cPath=9452_36123
---
News type: Anteprima
---