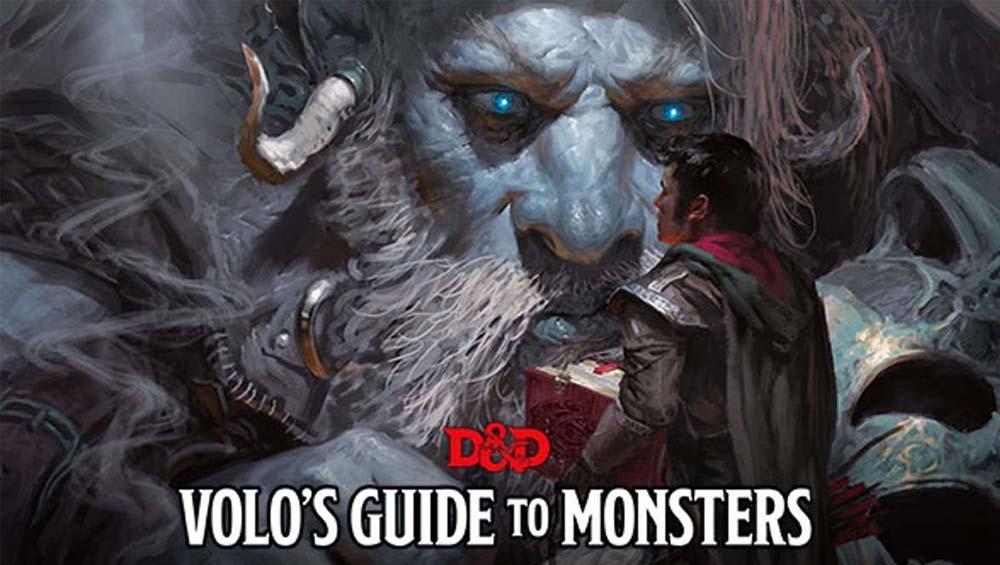 E' uscito Volo's Guide to Monsters!
Il nuovo supplemento di D&D 5e, incentrato sui mostri, è finalmente disponibile.
Oggi, 15 Novembre 2016, è finalmente uscito il nuovo supplemento per la 5a Edizione di D&D, Volo's Guide to Monster.
Volo's Guide to Monsters raccoglie nuove informazioni e nuovi strumenti per il DM dedicati ad alcuni dei mostri più iconici di D&D, in modo da consentire ai Master di creare Avventure più particolari, e ai giocatori di fare esperienze ancora più interessanti. In aggiunta, il supplemento mette a disposizione dei giocatori alcune nuove razze giocabili e dei DM le statistiche di circa cento nuovi mostri da utilizzare per creare gli scontri.
 
Potete dare un'occhiata ad alcune anteprime del manuale nei seguenti nostri articoli:
Prefazione e Sintesi del contenuto
La razza Firbolg e una serie di nuovi mostri
Goliath, Giganti, Orchi e il demone Tanarukk
Gnoll, Flind, Yuan-ti e Lizardfolk
Goblin, Nilbolg, Coboldi, Hobgoblin e Barghest
Sommario, Disclaimer, Aasimar Caduto, Razze Giocabili e Korred
---
News type: Uscita
---