dnd 5e
Waterdeep: Dungeon of the Mad Mage viene posticipato di una settimana
A causa di un contrattempo logistico, la WotC è costretta a rimandare l'uscita della prossima avventura su Waterdeep di qualche giorno.
Tramite l'Account Twitter ufficiale di D&D, la Wizards of the Coast ha appena fatto sapere che, a causa di un problema imprevisto legato alla stampa, sarà costretta a rimandare di una settimana il supplemento Waterdeep: Dungeon of the Mad Mage, e gli accessori Waterdeep: Dungeon of the Mad Mage Maps & Miscellany (contenente le mappe dell'avventura) e Waterdeep: Dragon Heist Dice Set (i dadi ufficiali legati alla precedente avventura di Waterdeep, ovvero Dragon Heist). Questi prodotti erano inizialmente previsti per il 13 Novembre.
La nuova data di uscita, invece, è il 9 Novembre per i negozi appartenenti al circuito Wizards Play Network, mentre il 20 Novembre per tutti i negozi fisici e gli store digitali.
Ecco qui di seguito il Tweet ufficiale della WotC: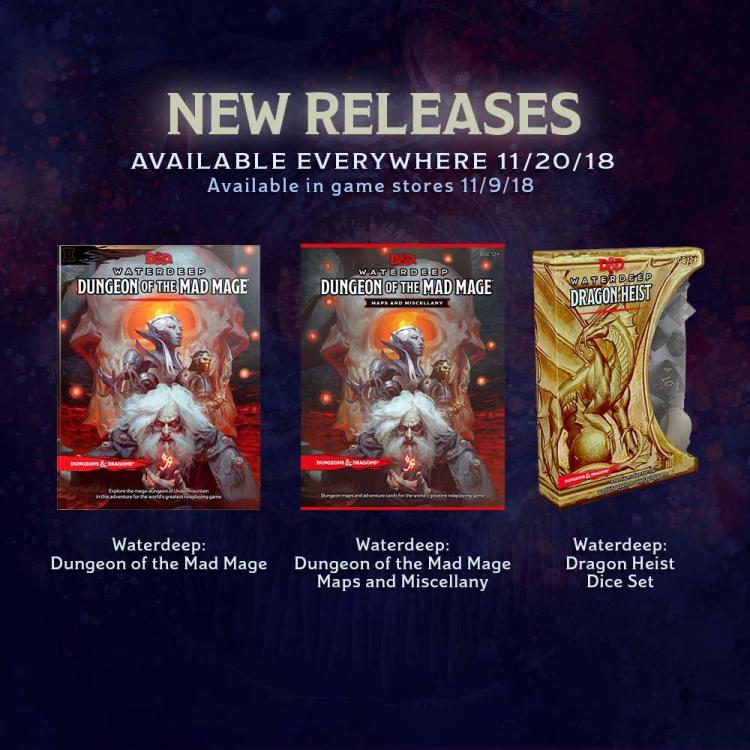 ---
News type: Prossima Uscita
---