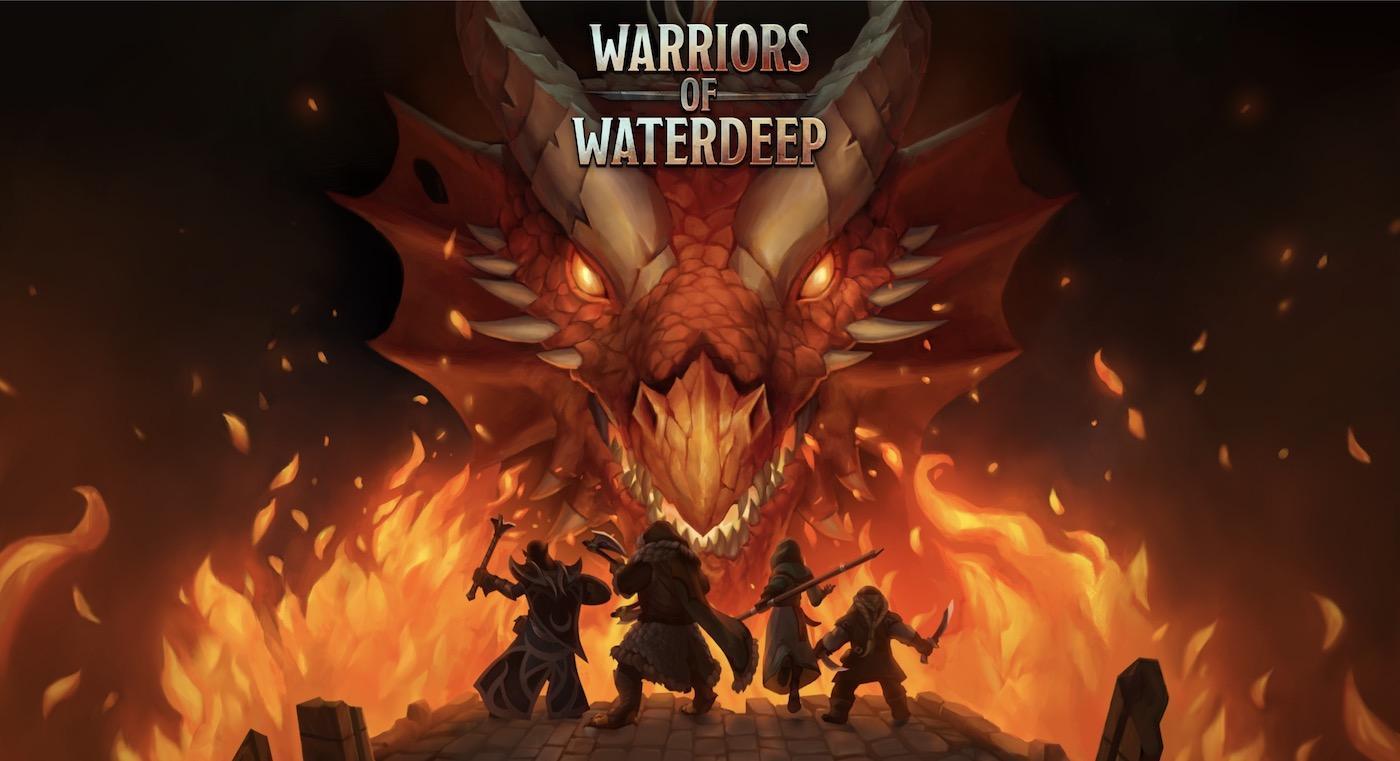 dnd 5e
Annunciato il Gioco Mobile Warriors of Waterdeep
1.6k views
Warriors of Waterdeep è un gioco per dispositivi mobili che pone il dungeon crawling, l'esplorazione e la costruzione di un gruppo di D&D nel palmo della vostra mano.
Articolo di J.R. Zambrano del 31 Maggio 2019
Appena annunciato da Ludia e dalla WotC, Warriors of Waterdeep è un nuovo gioco ambientato nel mondo di D&D, nello specifico nei Forgotten Realms (e più precisamente nella città di Waterdeep, qualora non foste riusciti a determinarlo dal titolo), e che vi pone alla guida di un gruppo di eroi. Li potete equipaggiare, fare salire di livello, farli andare in missione in cerca di equipaggiamento più potente, di fatto tutto ciò che è tipico di D&D, eccetto che per la componente del gioco di ruolo. Ma sembra un piccolo e fantastico gioco per cellulari. C'è qualcosa di molto soddisfacente nel completare delle missioni e nel trovare oggetti nuovi e più potenti e questo gioco pare in grado di soddisfare questo bisogno.

Non si tratta di un sostituto per un gioco di ruolo per computer profondo e dettagliato come Baldur's Gate oppure Pillars of Eternity, ma se volete prendere parte a soddisfacenti combattimenti tattici mentre siete in giro, si tratta di una fantastica opzione. Tuttavia, ciò che brilla maggiormente dell'intero gioco sono le sfavillanti illustrazioni 3D che sembrano attinte a piene mani dalle pagine del Manuale dei Mostri. Con straordinari boss come i Giganti del Fuoco e le Chimere, riconoscerete immediatamente lo stile iconico di D&D. Il che dimostra che D&D è in tutto e per tutto una forma d'arte a sé stante.

Cosa ancor più interessante è che il gioco è gratuito - il che, come ben sappiamo, implica la presenza di acquisti interni all'app - ma potete comunque darci un'occhiata e scoprire se fa per voi. Potete trovare altre informazioni sul gioco più in basso.
Comunicato stampa di Ludia
Ludia, casa sviluppatrice di giochi di punta, oggi è lieta di annunciare il lancio in contemporanea mondiale di Warriors of Waterdeep, un GDR per dispositivi mobili a turni, basato sul popolare franchise Dungeons & Dragons, ora presente sia su App Store che su Google Play Store. Questa uscita segna la prima collaborazione tra Ludia e la Wizards of the Coast, leader nel settore dei giochi di ruolo fantasy.
In Warriors of Waterdeep i giocatori dovranno mettere assieme un gruppo di eroi dato che la grande città di Waterdeep è minacciata da potenti forze oscure. I giocatori dovranno condurre i loro eroi in battaglia contro i mostri del Forgotten Realms in combattimenti tattici a turni. Fate salire di livello e potenziate i vostri eroi con forzieri gratuiti ogni giorno e vincete ricompense in entusiasmanti eventi a tempo limitato.
"Siamo entusiasti di portare l'esperienza di Dungeons & Dragons su dispositivi mobili," dice Alex Thabet, CEO di Ludia. "Crediamo che i fan del franchise scopriranno che Warriors of Waterdeep rimane fedele allo spirito di Dungeons & Dragons e ha una storia impegnativa e un innovativo gameplay a turni."
Warriors of Waterdeep verrà rilasciato con una modalità Player-vs-Player (PvP) in tempo reale. Formate dei team da quattro per poter conquistare trofei, ottenere ricompense e sbloccare nuove arene. Le ricompense migliorano con il salire di livello di ogni arena, così da poter potenziare ulteriormente il vostro gruppo di eroi.
Warriors of Waterdeep è ora disponibile per il download gratuito, con acquisti interni all'app, su App Store e Google Play Store.
Date un'occhiata a Warriors of Waterdeep
Divertitevi ad andare all'avventura!
---
Edited by Alonewolf87
---
News type: Prossima Uscita
---