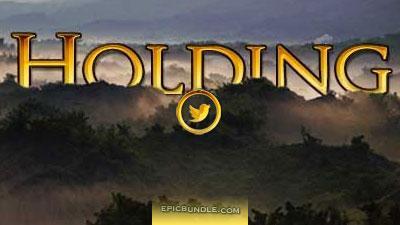 altro gdr
Di bundle, beneficenza e GDR da tavolo
555 views
La piattaforma Humble Bundle di cui vi abbiamo parlato in passato non è l'unica che offre pacchetti a basso costo di manuali in PDF da acquistare. Oggi vi parleremo di un altro servizio simile: il sito Bundle of Holding.
In passato ci era già capitato di pubblicizzare alcuni bundle di beneficenza inerenti al mondo dei giochi di ruolo da tavolo attraverso le varie iniziative organizzate dalla piattaforma Humble Bundle che, nonostante sia maggiormente focalizzata sui videogiochi, ogni settimana pubblica anche un bundle legato a manuali di gioco e libri vari. Tuttavia, l'Humble Bundle non è l'unica piattaforma che si occupa di iniziative di beneficenza e tra quelle presenti ne esistono altre di spicco, tra cui quella del Bundle of Holding.
Forse ad alcuni lettori probabilmente questo nome non risulterà nuovo, dato che chi è addentro al mondo dei giochi di ruolo ci potrebbe esserci già entrato in contatto oppure averne sentito parlare in qualche altro modo, ad esempio attraverso la newsletter settimanale che DrivethruRPG invia agli iscritti e che di tanto in tanto ne parla. Ad ogni modo, per chi non la conoscesse Bundle of Holding è una piattaforma di beneficenza nata nel febbraio 2013 e caratterizzata dal fatto che si focalizza sul materiale per i GDR da tavolo, rendendo di volta in volta disponibili all'acquisto dei bundle di PDF in inglese legati ad un GDR specifico oppure appartenenti a giochi differenti, ma accomunati da una certa tematica.
Ciascun bundle generalmente ha i propri contenuti suddivisi in due fasce (dette tier): una base e una con materiali aggiuntivi. Per accedere ai contenuti base bisognerà donare al portale una cifra pari a quella richiesta dal bundle base, mentre per ottenere i materiali aggiuntivi bisognerà invece donare la cifra associata alla fascia superiore. Il 10% della cifra donata, dopo che vengono detratte le spese di gestione dei pagamenti, viene data in beneficenza ad una specifica associazione umanitaria indicata nel bundle. Le donazioni possono essere effettuate tramite i servizi PayPal e AmazonPay.
Per ciascun contenuto del bundle è possibile visualizzare alcune informazioni quali l'editore, il numero di pagine e una breve descrizione. Inoltre, generalmente i manuali ottenuti sono DRM-Free e possono essere aggiunti anche alla propria libreria su DriveThruRPG, se si possiede un account sul portale.
Attualmente sulla piattaforma sono disponibili per l'acquisto i seguenti bundle:
Bundle legato al GDR Ironclaw
Bundle For Two 2 (uno speciale bundle a tema San Valentino con contenuti pensati per essere specificamente giocati da due giocatori)
Bundle Shadowrun 5E Essentials
Bundle Shadowrun 5E Runs & Guns
Per chi volesse dare un'occhiata ai bundle offerti in passato dalla piattaforma, può consultare qui lo storico. Tra i nomi di spicco offerti in passato sono presenti: Numenera, Adventures in Middle Earth, Vampire: The Masquerade, Warhammer e altri.
Edited by Alonewolf87
---
Article type: Approfondimenti
---