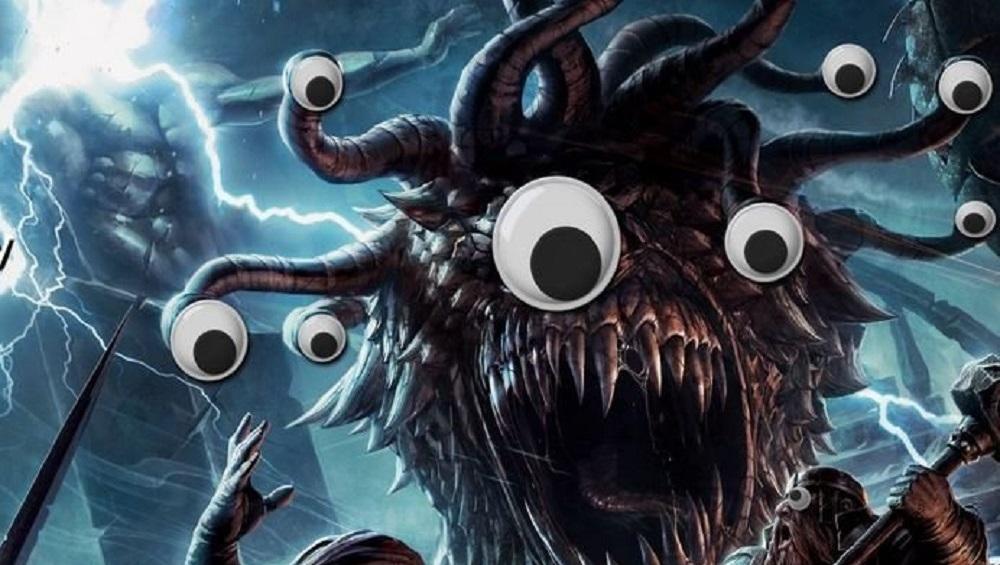 dnd 5e
La nuova Storyline di D&D 5e verrà rivelata l'1-3 Giugno 2018
A giugno la WotC rivelerà il nome della prossima Storyline di D&D.
La WotC ha appena fatto sapere che l'1-3 Giugno 2018 organizzerà un nuovo evento streaming chiamato Stream of Many Eyes. Durante questa manifestazione (visibile online attraverso il canale Twitch della WotC), oltre a organizzare interviste con il D&D team e sessioni di gioco dal vivo, la Wizards rivelerà quale sarà la prossima Storyline in arrivo per D&D 5e.
In base alle informazioni che erano circolate mesi fa, è probabile che si tratti dell'Avventura prevista per settembre con il Nome in Codice "Broadway". Molto probabilmente, invece, dovremo attendere ancora un po' per sapere cosa riguarderà il terzo manuale, il cui Nome in Codice sarebbe "Catacomb", che potrebbe uscire a Novembre.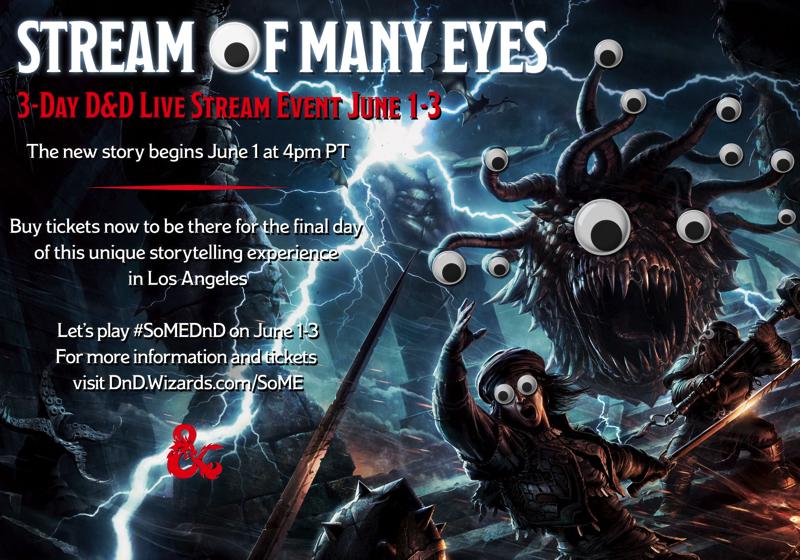 Riguardo alla nuova Storyline, può essere utile sapere che alcuni utenti di EN World sospettano che riguarderà Undermountain (in italiano Sottomonte), il mega-dungeon presente sotto la città di Waterdeep nei Forgotten Realms. Ovviamente non ci sono annunci ufficiali in merito, ma solo i sospetti di alcuni giocatori. Per conoscere definitivamente il contenuto della nuova Storyline dovremo per forza aspettare l'1-3 Giugno.
Nel frattempo, però, può essere interessante fare qualche supposizione.
Gli utenti di EN World hanno notato che in fondo alla pagina in cui la WotC ha rilasciato l'annuncio è possibile trovare la trascrizione di un codice morse (lo potete trovare sotto la foto di Matt Mercer):
# -. --- / ... - --- -. . / ..- -. - ..- .-. -. . -..
Secondo un utente questo codice morse recita "No stone unturned" (traducibile come "niente d'intentato").
Un altro utente ha fatto notare, invece, che nel Gioco di ruolo per computer "Eye of the Beholder", ambientato a Sottomonte, era presente una scritta su un muro del santuario di Xanathar che recitava "Leave no stone unturned". A tutto ciò si aggiunge il fatto che l'annuncio dell'evento Stream of Many Eyes è legato all'immagine di un Beholder: considerato che Sottomonte è la residenza del Beholder Xanathar, a cui la WotC l'anno scorso ha dedicato un intero supplemento di D&D 5e (Xanathar's Guide to Everything), l'idea che la prossima Avventura riguarderà questo celebre luogo dei Forgotten Realms non sembra così peregrina.
Come già detto, però, per averne certezza non ci rimane che aspettare.
---
---
News type: Cosa c'è di nuovo in DnD
---