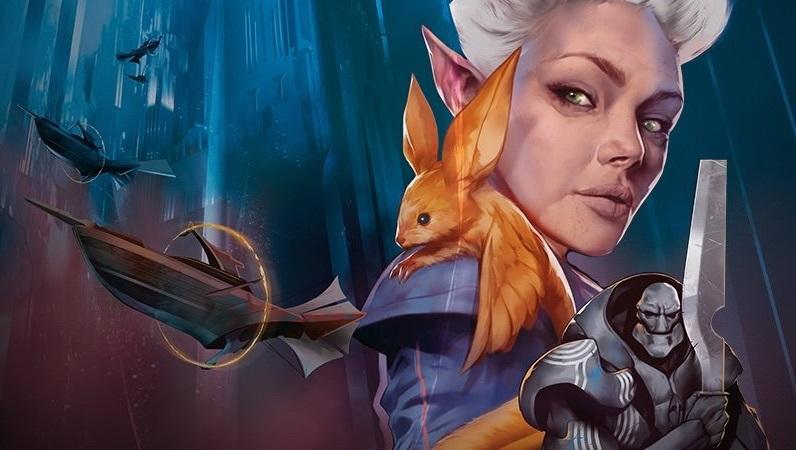 dnd 5e
Alcuni nuovi dettagli su Eberron: Rising from the Last War
Dalla WotC arrivano alcuni piccoli aggiornamenti sul contenuto del nuovo manuale su Eberron.
Greg Tito della WotC ha di recente rivelato in un video alcuni nuovi dettagli su Eberron: Rising from the Last War, in uscita il 19 Novembre 2019, oltre ad aver mostrato la copertina dell'edizione speciale.
L'Artefice pubblicato in questo manuale avrà 3 Sottoclassi, il cui nome non è noto. Jeremy Crawford aveva già dichiarato in passato che, tra le Sottoclassi dell'Artefice, l'Alchimista (Alchemist) era quella che aveva ottenuto i punteggi più bassi. E' possibile, dunque, che esso non sia riuscito a ottenere l'approvazione per la pubblicazione nel prodotto finale.
 
Greg Tito è emozionato all'idea dei Group patron (Patroni di gruppo, traduzione non ufficiale). Essi incarnano la figura tradizionale della persona/organizzazione che assegna ai PG le quest da risolvere durante le loro avventure. Prendendo la forma di Background, tuttavia, a differenza del passato ora simili figure avranno un peso meccanico in gioco. Greg Tito ha fatto l'esempio di un gruppo di PG che lavora per una Università.
 
Il creatore di Eberron Keith Baker ha contribuito molto allo sviluppo di questo manuale, anche se il Lead Designer rimane Jeremy Crawford. Al manuale ha lavorato anche James Wyatt, così come molti freelancer.
 
Nel manuale è presente un Capitolo che prende la forma di una Gazzetta di Sharn (probabilmente un capitolo dedicato alla raccolta di tutte le informazioni storiche e geografiche su Sharn, NdR).
Jeremy Crawford ha aggiunto qualche altro dettaglio, dichiarando che Eberron: Rising from the Last War ha circa cento pagine dedicate alla creazioni di avventure ambientate nel Khorvaire, il continente segnato dall'Ultima Guerra (the Last War). Questo capitolo include un'avventura per PG di 1° livello ambientata nella città di Sharn.

---
---
News type: Anteprima
---