La WotC ha creato un account su Twitter dal nome "Immortal Fortress" (Fortezza Immortale) in cui viene ribadito l'indizio #NoStoneUnturned e ci sono accenni al "Sage of Shadowdale" (Elminster). Quindi non ci sono dubbi che si tratti di una storyline ambientata nei Forgotten Realms. La scelta del nome per l'account twitter (Fortezza Immortale) potrebbe essere messa lì per confondere le acque oppure significare qualcosa. 
A partire da quel nuovo account Twitter, la WotC sta rilasciando una miriade di nuovi misteriosi indizi. In sostanza è stata organizzata una sorta di caccia al tesoro per i fan di D&D, in modo da arrivare a scoprire il contenuto della prossima Storyline. Vi basti pensare che dall'account Twitter si è passati a un misterioso sito con messaggi nascosti, da cui si è passati a una pagina Yelp a quanto pare creata dal Volo dei Forgotten Realms, su cui sono citati una serie di negozi realmente esistenti negli Stati Uniti, a cui è collegata una pasword segreta che, se trovata e rivelata ai negozianti, permetterà domani di conoscere il contenuto di un mistieroso pacco.....
Potete trovare un articolo  in merito su EN World: http://www.enworld.org/forum/content.php?5212-Immortal-Fortress-WotC-Drops-Clues-About-The-Upcoming-Storyline nei ui commenti viene notare che è anche comparso un nuovo sito internet (https://www.immortalfortress.com/) che io vedo vuoto ma che altri utenti nei commenti vedono con dei contenuti. Ecco qui uno screenshot: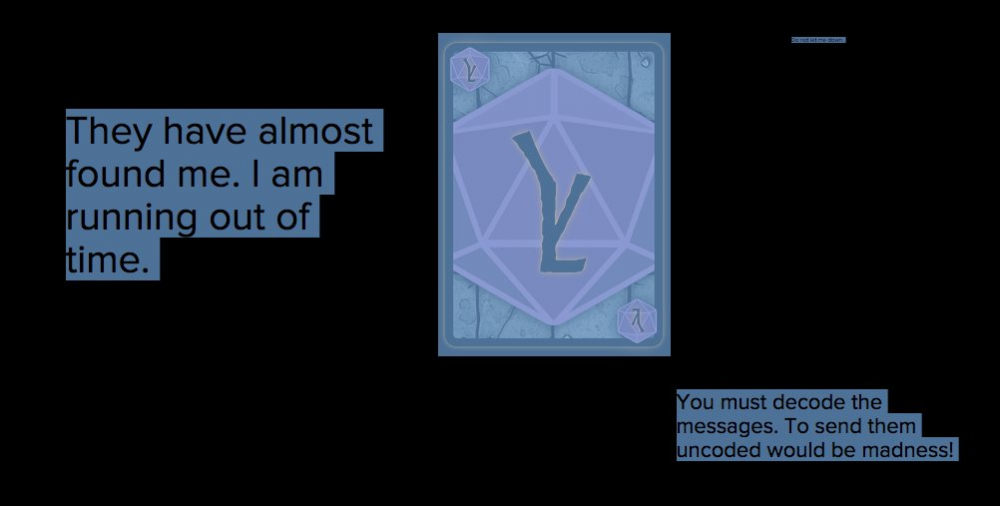 Alcuni pensano sia un riferimento al Deck of Manythings.
Sempre nei commenti all'articolo di EN World, qualcuno suggerisce che ci si firerisca a Castle Waterdeep (andando nella direzione di Undermountain) ma un altro utente butta lì un sasso che personalmente accoglierei con gioia: e se si parlasse di Castle Amber? (https://en.wikipedia.org/wiki/Castle_Amber_(module)). Altri ancora in rete suggeriscono che la nuova storyline potrebbe essere ambientata nel mondo reale (la trovo fantasiosa, ma sarebbe sicuramente originale).
Edited by Alonewolf87
---
News type: Cosa c'è di nuovo in DnD