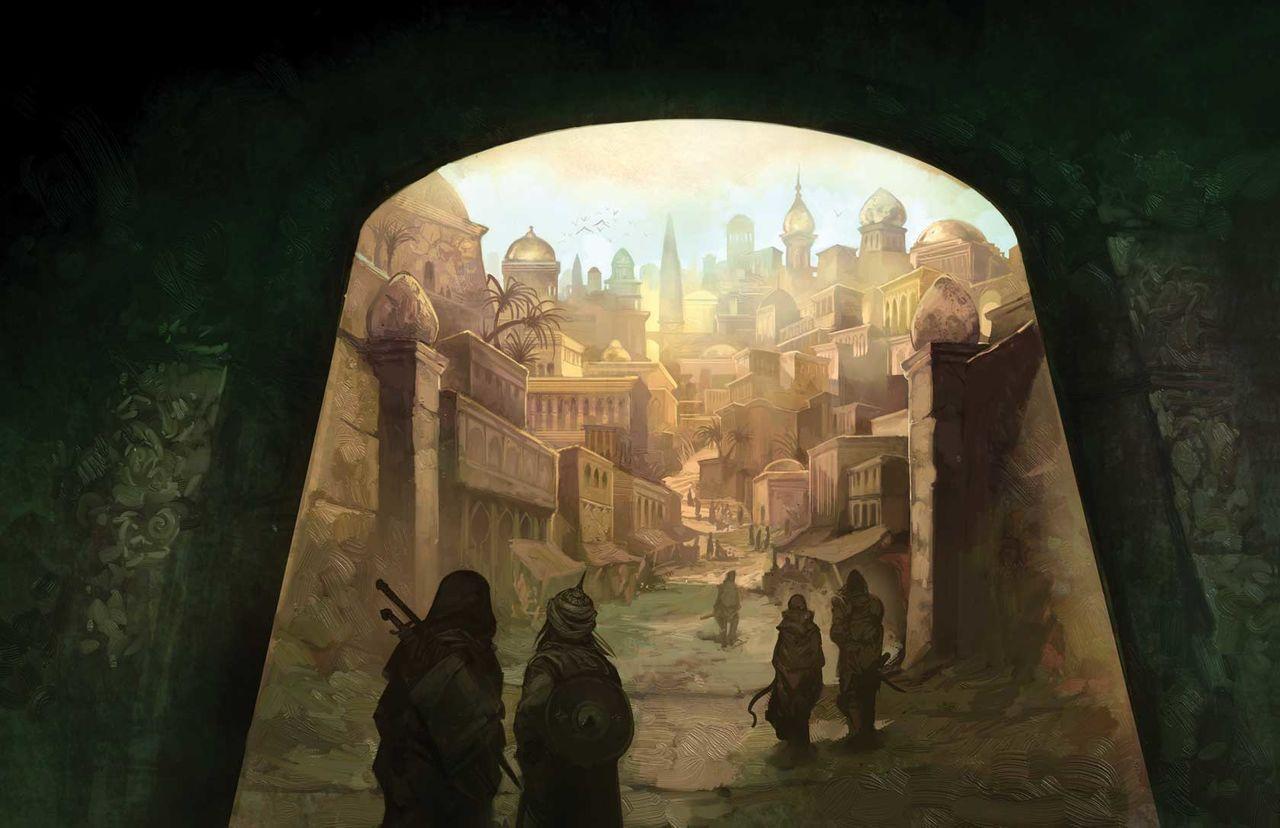 dnd 5e
La Calimshan Adventurer's Guide è disponibile su DMGuild
Interessati ad esplorare alcune zone dei Forgotten Realms per ora non ancora visitate nella 5E? Eccovi del materiale per il Calimshan.
M.T. Black, coautore di Descent into Avernus, ci porta nelle calde terre del Calimshan in questo modulo da lui stesso realizzato su DMGuild.
La Calimshan Adventurer's Guide, un supplemento in inglese, ci offre una finestra aggiornata alla 5E sulla terra degli intrighi, un impero una volta governato dai Geni, già antico quando Waterdeep veniva costruita, e pregno delle leggende di tappeti volanti, Geni e deserti pericolosi.

Questo manuale, creato sulla falsariga della Guida degli Avventurieri alla Costa della Spada, contiene:
Una guida alla creazione dei personaggi.
Un'introduzione alla storia, alla geografia e alla cultura del Calimshan.
Una panoramica delle principali città e villaggi tra cui Calimport, la Città della Gloria.
Una raccolta di spunti di avventura che possono essere uniti insieme in una campagna di livello 1-20 chiamata "The Tale of the Twisted Rune".
Nuovi oggetti magici, mostri e PNG.
In più potrete trovare quattro nuove sottoclassi: il Circle of the Stone per il Druido, la Way of the Desert Wind per il Monaco, l'Oath of the Janessar per il Paladino ed il Wayfinder per il Ranger.

La Calimshan Adventurer's Guide, pubblicata in digitale sotto l'etichetta dorata DMGuild Adept, la quale raccoglie i migliori talenti selezionati personalmente dalla Wizards of the Coast per la loro creatività e bravura, anche se non strettamente ufficiale è scritta da un professionista del settore come M.T. Black usando come base i moduli usciti per AD&D 1E e 2E e per D&D 3E e 4E.


---
Edited by Alonewolf87
---
News type: Uscita
---