Attraverso il suo Account Facebook la Asmodee Italia ha ufficialmente rivelato quando progetta di far uscire le versioni in lingua italiana delle avventure per D&D 5e appena annunciate dalla WotC: Waterdeep: Dragon Heist e Waterdeep: Dungeon of the Mad Mage. Ecco qui quanto dichiarato dalla Asmodee:
Come tutti saprete lo scorso week end si è tenuto lo streaming dello staff WotC sulle prossime uscite di D&D e sono stati annunciati "WATERDEEP: DRAGON HEIST" e "WATERDEEP: DUNGEON OF THE MAD MAGE".
La prima avventura è una campagna "urbana" per personaggi di livello 1-5, ambientata all'interno della splendida Waterdeep, una delle città più iconiche dei Forgotten Realms!
La seconda invece è un megadungeon per personaggi di livello 5-20, che si articola per tutti i piani del dominio del mago Halaster Blackcloak!
Siamo lieti di informarvi che le avventure usciranno in italiano a distanza di 3 mesi dalle uscite americane!
p.s. Possa Jarlaxle avere pietà di voi!
Las Asmodee Italia pianifica di far uscire le due avventure a 3 mesi di distanza dall'uscita americana. Questo significa che la versione italiana di Dragon Heist dovrebbe arrivare intorno a Dicembre (la versione originale esce il 18 Settembre), mentre la versione italiana di Dungeon of the Mad Mage intorno a Febbraio (la versione originale esce il 13 Novembre).
Naturalmente è importante ricordare che queste date sono puramente indicative e, quindi, vanno prese con le pinze. Appena saranno annunciate date più precise, vi informeremo con un altro articolo.
Nel frattempo, potete trovare maggiori informazioni sulle due nuove avventure per D&D 5e negli articoli da noi pubblicati qualche giorno fa:
❚ Waterdeep: Dragon of the Mad Mage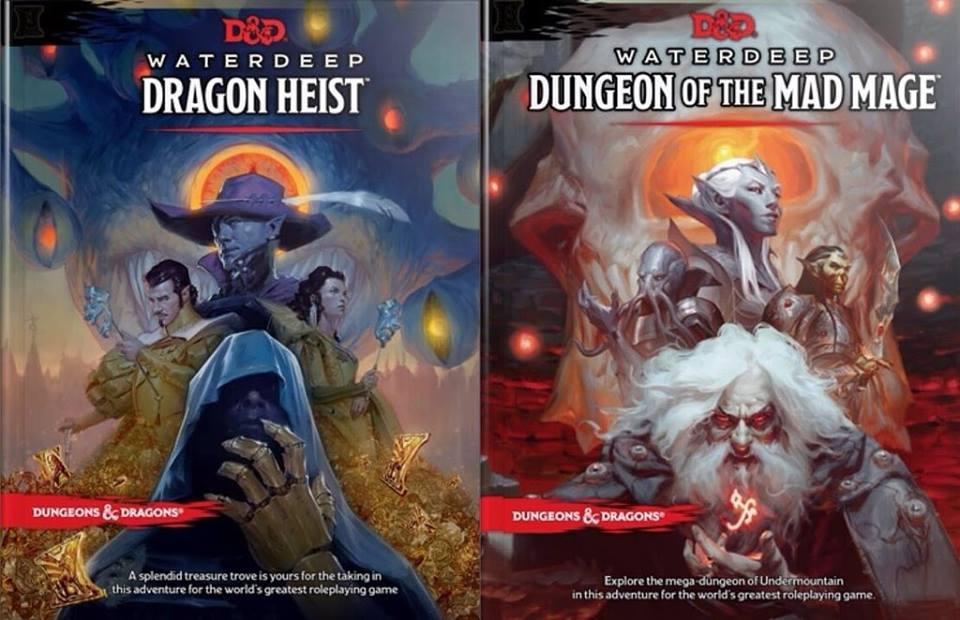 ---
News type: Prossima Uscita