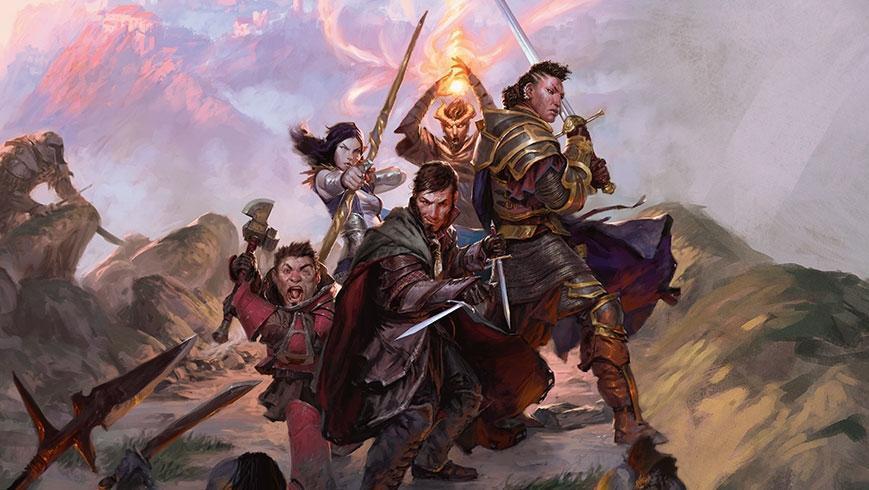 La WotC ha rilasciato gli Arcani Rivelati di Ottobre 2020, nel quale possiamo trovare due nuove Sottoclassi per D&D 5e basate sul tema dei draghi.
Articolo di Dan Dillon, con Jeremy Crawford, Ben Petrisor, Taymoor Rehman e James Wyatt - 26 Ottobre 2020
Nota del Traduttore: le traduzioni italiane dei nomi delle Sottoclassi presentate in questo articolo non sono ufficiali.
Rese potenti dai draghi, due nuove Sottoclassi atterrano negli Arcani Rivelati di oggi: la Via del Drago Ascendente (Way of the Ascendant Dragon) per il Monaco e il Guardiano dei Draghi (Drakewarden) per il Ranger. Potete trovare questi talenti nel PDF disponibile più in basso. Rilasceremo presto un sondaggio per sapere cosa ne pensate di loro!
Questo è Materiale da Playtest
Il materiale degli Arcani Rivelati è presentato allo scopo di effettuarne il playtesting e di stimolare la vostra immaginazione. Queste meccaniche di gioco sono ancora delle bozze, usabili nelle vostre campagne ma non ancora forgiate tramite playtest e iterazioni ripetute. Non sono ufficialmente parte del gioco. Per queste ragioni, il materiale presentato in questa rubrica non è legale per gli eventi del D&D Adventurers League.
arcani rivelati: sottoclassi, parte 5
---
---
Article type: Arcani Rivelati
---